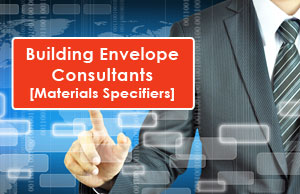 Marketing through IIBEC is the surest means to gain direct access to the elite building enclosure consultant (specifier) demographic.
Interface is the technical journal of IIBEC. The association intends that Interface educate and inform, establish a common ground for discussion, and provide a forum for the exchange of ideas and technical knowledge. Its focus is on design issues related to developing and maintaining the best performance of new and existing buildings' exterior envelopes. Interface is published eleven times per year.
IIBEC Interface technical journal is estimated to be read by over 10,000 influential readers and specifiers (paid circulation is ~3700) who need to know about the latest products in order to effectively include the best materials in today's building enclosure solutions and designs.
Search for and read content from past issues of IIBEC Interface.