Blown Away by ASCE 7-16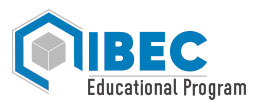 Blown Away by ASCE 7-16
Webinar Date
Thursday, December 9, 2021; 12:00 PM ET

Price
Member: $45 USD | Nonmember: $60 USD
Educational Credits: IIBEC: 1 CEHs
Webinar/Course Description:
This webinar will discuss select rated roofs and edge metal systems as well as establish roof zone layouts based on prescriptive and performance methods. A discussion of the new code requirements and compliance tools regarding ASCE 7-16 will also be covered. Learners will be able to immediately put their learning into practice, as they will be placed on a project team to work through a wind uplift design.
Webinar/Course Objectives:
1. Understand code requirements for wind design that apply to designers.
2. Discuss new requirements in ASCE 7-16 (relative to ASCE 7-10).
3. Evaluate roof zone layouts and their effect on installed roof-system capacity.
4. Recognize the importance of edge metal for overall wind resistance.
5. Review where to find "listed" roofing assemblies.
Speaker(s) Information:
Kristin Westover and Jennifer Keegan, AIA | GAF Materials Corp.
Kristin Westover is a technical manager of specialty installations for low-slope commercial roofing systems at GAF. She has experience with a wide variety of projects in the civil engineering consulting industry specializing in repair and restoration of existing buildings, primarily for commercial buildings and high-rise residential structures. Project expertise includes roofing, waterproofing, facades, parking garages, and pavements. She has performed assessments, written specification and design documents, provided bidding services oversight, and performed construction contract administration. She also has experience in arbitration and litigation support as well as LEED O+M certification for existing buildings.
Jennifer Keegan is the director of building & roofing science for GAF, focusing on overall roof system design and performance. She has more than 20 years of experience as a building enclosure consultant specializing in assessment, design and remediation of building enclosure systems. She provides technical leadership within the industry as the chair of the ASTM D08.22 Roofing and Waterproofing Subcommittee, and the education chair for IIBEC; and as an advocate for women within the industry as an executive board member of National Women in Roofing and a board member of Women in Construction.