Don't Get Blindsided by Below-Grade Leaks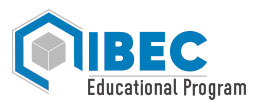 Don't Get Blindsided by Below-Grade Leaks
Webinar Date
Wednesday, October 27, 2021; 12:00 PM ET


Price
Member: $45 USD | Nonmember: $60 USD
Educational Credits: IIBEC: 1 CEHs
Webinar/Course Description:
Blindside or pre-applied waterproofing is one of the most complex building enclosure systems to design and construct in a watertight condition. During design, consultants must consider the geotechnical report, support of excavation systems, and many complex details that are possible in hydrostatic conditions. Learners are provided with solutions to design blindside waterproofing system to maintain a dry foundation and provide the building owner with a valuable warranty.
Webinar/Course Objectives:
1. Review industry definitions related to blindside waterproofing
2. Explain the various components that make up a pre-applied or blindside waterproofing system
3. Discuss the installation and critical detailing of pre-applied waterproofing
4. Explain the importance of a thorough quality assurance/quality control program
5. Review different warranty options that are available in the industry.
Speaker(s) InformationSpeakers:
Todd Skopic, CDT, LEED AP | Henry Company
Todd Skopic has been involved in the design and construction industry since 1986. Todd has specialized in water, moisture, and air intrusion prevention into the building enclosure. Additionally, Todd is the subject matter expert for both air barriers and waterproofing for the Henry Company. He is active in the following trade associations: CSI, RCI, BEC, ASTM E06 and ABAA. He serves on technical committees for both ASTM and ABAA.