IIBEC Canadian Prairies Chapter: Warm vs. Cold Parapets
Warm vs Cold Parapets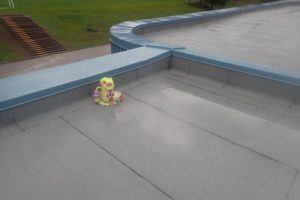 IIBEC – Canadian Prairies is hosting a Lunch 'n Learn talk on "Warm vs. Cold Parapets".  In this presentation we will review the differences and advantages of warm and cold parapet assemblies.  Some of the objectives of this talk will include:
What is a Cold Parapet?
What is a Warm Parapet?
Describe the decision making process when selecting either of these, per project.
This talk is being presented by Heather Elliot, P.Eng., LEED® Green Associate. This Lunch 'n Learn is good for 1 CEH.
​About the presenter:
Heather has been involved in various aspects of building envelope consulting, including new construction and remediation.  She believes in finding practical solutions to ensure the lifespan and performance of new infrastructure.  Heather holds a Bachelor of Science degree in Civil Engineering from the University of Calgary, with a minor in Structural Engineering.  She is a member of APEGA, ABEC, and CaGBC.