In-person & Live Stream – Roof Technology & Science I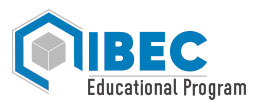 Register for this event at the bottom of the page.
In-Person Program Cost: Members: $525 | Nonmember: $675
Live Stream Program Cost: Members: $625 | Nonmember: $775
Educational Credits: IIBEC: 16 CEHs | AIA: 16 LUs (including HSW credit)
MEETING DATES
November 5-6, 2019
8:00 AM – 5:00 PM
LIVE STREAM INFORMATION
We are pleased to offer a live stream option for those who cannot attend this course in person. Roof Technology & Science I will be made simultaneously available over the Internet via live-streaming video. This option allows you to participate in a live IIBEC course without ever leaving your desk. You will be able to get the same experience as attending the in-person course, but all from the convenience of your home or office location. You will need to be available for the day and times above and have access to a computer and Internet.
What should I expect after I register for online streaming?
Initially, you will receive a confirmation email with the exact dates and times of the live-steaming activity.
One week before the course, you will receive a reminder email and link to a course resource web page where you will be able to test your computer to ensure your system is working correctly.
The days of the course, you will log in from your location -either home or office-, and take part in the course. You will be able to see the class, the instructor, and the presentation easily and comfortably on your computer, and you can participate with the class by asking questions via the online portal.
What are the benefits of live streaming?
• It's just like being in a class – all the content delivered in a two-day period.
• There are no travel costs.
• A link to access the entire course is delivered to your inbox.
• Participation is just like in class – you'll be able to see the class and ask questions as if you were there.

IN- PERSON MEETING LOCATION & ACCOMMODATIONS
The Tides – Folly Beach
1 Center Street
Folly Beach, SC 29439
Reservations: (843) 588-6464, Reserve ASAP, as space is limited
Hotel Cutoff: October 8, 2019, space available basis
Room Rate: $129 Single/Double + 14% tax and an additional fee of $2 per room night which goes to the city for tourism.
Group Name: RCI, Inc.
Airport: Charleston Airport to Tides Folly Beach is 19.9 miles / ~36 minutes
Transportation: Taxi service or rental cars. All taxis are metered at $2.52 per mile up to two (2) passengers. For three or more passengers a fee of $7 per passenger will be charged. All taxis accept MasterCard, American Express, VISA, or Discover credit cards. A taxi from the airport to the Tides is approximately $51 one way.
Parking: Complimentary self-parking for overnight guests. The property does not allow buses/boats/trailers. Non-guests can utilize street parking or one of eight (8) parking lots within two blocks of the hotel. There is a lot directly across the street from the hotel at Rita's restaurant.
Hotel is ocean front and to downtown Charleston is approximately 9 miles / 15 – 20 minutes.