Juntas de Expansión Impermeables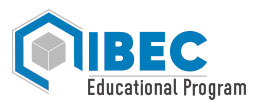 Juntas de Expansión Impermeables
Waterproof Expansion Joints
Regístrate hoy
Click Here to Register

El seminario web se presentará completamente en español
Webinar will be fully presented in Spanish. 

Webinar Date
Miercoles, 13 de Octobre, 2021; 1:00 PM ET
Wednesday, October 13, 2021; 1:00 PM ET
Note: The webinar begins at 1:00 PM ET, any other time noted on this webpage is incorrect. IIBEC staff is working on this website issue. 
Price
Precio de introducción: US $20 miembro, IIBEC | US $25 público en general
(Introductory Rate): Member: $20 USD | Nonmember: $25 USD
Educational Credits: IIBEC: 1 CEH
Descripción del curso/webinar:
Las juntas de expansión se especifican en proyectos especializados en los que los selladores comunes no tendrían éxito. Cuando se utilizan juntas de expansión, el diseñador o consultor debe comprender y calcular correctamente el movimiento anticipado de la junta donde se instala. Este curso explica varios elementos relacionados con la especificación de juntas de expansión, como la expansión térmica, diversos tipos de juntas de techo, la evolución de las juntas de expansión así como consideraciones clave de diseño. La presentación también explica cómo evaluar adecuadamente los diferentes métodos de impermeabilización de juntas de expansión y problemas típicos.
Webinar/Course Description:
Expansion joints are specified for specialized projects in which common sealants would not be successful. When expansion joints are used, the designer or consultant must understand and correctly calculate the anticipated movement of the joint where it is installed. This course explains several items related to expansion-joint specification such as thermal expansion, categories of roof joints and the evolution of expansion joints, and key design considerations. Typical problems that occur when using expansion joints are also revealed. The presentation also explains how to properly evaluate different methods of waterproofing of expansion joints.
Objetivos del curso/webinar:
1.Comprender los conceptos básicos de las juntas de expansión.
2.Calcular el movimiento anticipado dentro de la articulación.
3.Identificar problemas comunes encontrados en juntas de expansión.
4.Evaluar adecuadamente los diferentes métodos de impermeabilización de juntas de dilatación para tomar la decisión correcta durante la fase de diseño.
Webinar/Course Objectives:
1.Understand the basics of expansion joints.
2.Calculate the anticipated movement within the joint.
3.Identify common problems found in expansion joints.
4.Properly evaluate the different methods of waterproofing for expansion joints to make the right decisions during the design phase.
Speaker(s) Information:
Gerardo Avila, B. Arch and Hugo Quintana, B. Arch
Biographies:
Gerardo Avila estudió en la Universidad Metropolitana de la Ciudad de México, México. El Sr. Ávila es actualmente el Gerente de Técnico México, Latinoamérica y el Caribe para Situra. Su experiencia incluye trabajar como gerente de especificaciones para Protección Anticorrosiva de Cuautitlán, y como director técnico y capacitaciones para Latinoamérica en ICS Group Carlisle.Gerardo Avila studied at Metropolitan University in Mexico City, Mexico. He is currently the technology manager for Latin America at Situra. His experience includes working as a specifications manager at Protección Anticorrosiva de Cuautitlán, and as technology director and trainer for Latin American at ICS Group Carlisle.
Hugo Quintana, B. Arch estudió en la Universidad de Chihuahua en México. Sr. Quintana es actualmente el Tecnólogo de Proyectos Arquitectónicos de Situra. Su experiencia anterior incluye trabajar como gerente regional de ventas para Cubiertas Industriales de México y como líder de equipo de AutoCAD para Ledcor.Hugo Quintana, B. Arch, studied at the University of Chihuahua in Mexico. He is currently the architectural project technologist for Situra. His previous experience includes working as the regional business manager for Cubiertas Industriales de Mexico and as an AutoCAD team leader for Ledcor.