RRC Review & Update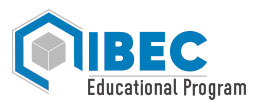 MEETING DATES
1-hour session each Wednesday and Friday starting August 19 through September 11. 
12 PM – 1 PM EDT
11 AM – 12 PM CDT
9 AM – 10 AM PDT
Note: Times on the right-hand margin are incorrect. IIBEC staff is working on this issue. 
RRC Review & Update 8-hour course is structured for those who have the necessary tools to complete the RRC registration exam and desire a quick brush-up on technical topics or those who have already passed the RRC exam and want a review of skills and to be updated with new information. Covered during the program: wind design, including ASCE 7 and FM Global requirements; thermal calculations; green-roofing principles; and contract development and administration. Updated information is provided in all areas.
This course will be presented as a series of live webinars with a 1-hour session occurring each Wednesday and Friday (a total of 8 sessions). 
Registrants will be given access to a recording of each installment by end of day each Thursday and Monday. Registration is available through September 11
Program Cost: Member: $400 | Nonmember: $500
Educational Credits: IIBEC: 8 CEHs | AIA: 8 LUs (including HSW credit)
Register for this event at the bottom of the page. 
Presented by
Emily Lorenz, PE | IIBEC Sr. Director of Technical Services
Brian Gardiner, F-IIBEC, RRC, CCS | IIBEC Director of Industry Affairs
Ray Wetherholt, F-IIBEC, RRC, RWC, REWC, RBEC, PE | Wetherholt and Associates, Inc.
Jerry Abendroth, RBEC, RRO, CDT | Intertek
Warren French, F-IIBEC, RBEC, PE | French Engineering LLC