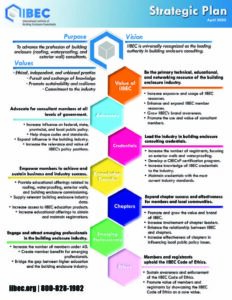 In November of 2017, a group comprised of the IIBEC (then RCI) Board of Directors, some IIBEC staff, and a few additional members, both young and old, met after the annual leadership development workshop to update IIBEC's strategic plan. This work was supplemented in 2020 with some revisions to better reflect IIBEC's mission and vision.
Below are the highlights of the IIBEC Strategic Plan.
Core Ideology (Timeless)
Core Ideology describes an organization's consistent identity that transcends all changes related to its relevant environment. Core ideology consists of two elements: Core Purpose or Mission – the organization's reason for being; and Core Values – essential and enduring principles that guide the behavior of an organization.
Core Purpose:
To advance the profession of building enclosure (roofing, waterproofing, and exterior wall) consultants.
Core Values:
Ethical, independent, objective, and unbiased practice

Pursuit and exchange of knowledge

Promote sustainability and resilience

Commitment to the industry
---
Long-term Envisioned Future (10+ Years)
The envisioned future conveys a concrete yet unrealized future for the organization. It consists of a vision –a clear and compelling catalyst that serves as a focal point for effort and a vivid description that is a vibrant and engaging description of what it will be like to achieve the vision.
Vision:
IIBEC will be universally recognized as the leading authority in building enclosure consulting.
---
Goals
Each of these goals has objectives and strategies that are enumerated in the complete document.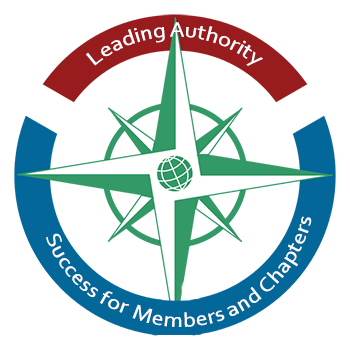 Be the primary technical, educational, and networking resources of the building enclosure industry.

Advocate for consultant members at all levels of government.

Lead the industry in building enclosure consulting credentials.

Empower members to achieve and sustain business and industry success.

Expand chapter success and effectiveness for members and local communities.

Engage and attract emerging professionals in the building enclosure industry.

Members and registrants uphold the IIBEC Code of Ethics.