January 22, 2018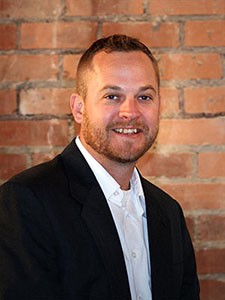 Hodge Promoted at Zero/Six Consulting
Daniel Hodge has recently been promoted to be Zero/Six Consulting's first Associate Principal since their founding in 2003. "For 10 years, Daniel's expertise has produced high-performing teams and delivered exceptional results that have been integral in advancing the company's strategic initiatives and growth," read the announcement from Zero/Six. Hodge has been a Consultant member of RCI since 2009.
Trinity | ERD Reconfigures; Nemo Etc. Formed
According to an announcement by Trinity | ERD Principal Colin Murphy, RRC, FRCI, the Trinity | ERD laboratory in Columbia, SC, and the Oxford, CT, offices have been sold to former Trinity | ERD employee Robert J. Nieminen, PE, who has formed Nemo Etc. LLC. The Trinity | ERD offices in Seattle, WA, and Honolulu, HI, will remain a unit serving the national customer base. Trinity | ERD's East Coast work will be serviced out of its manpower located in the Southeast. Darbi Krumpos, vice president of Trinity | ERD, will continue as senior project manager supporting both Seattle and Honolulu staffs and projects. Murphy, Nieminen, and Krumpos are all members of RCI.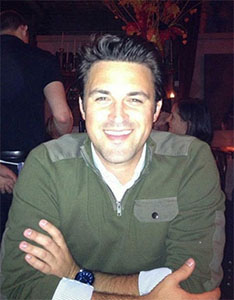 Huff Joins D-Seven, LLC
Scott Huff joined D-Seven, LLC in January of 2018 as a sales representative to support the company's growing customer base in Oregon and southwest Washington. Huff has been an active member of RCI and CSI, and recently joined the Portland Building Enclosure Council (BEC). Huff will focus on serving the Oregon building envelope community by finding opportunities to apply his technical background and developing industry relationships. Huff has lived in the Portland area since 2011 with his wife, Abby, and their chocolate lab, Lily. Huff spent the last 5½ years working for Carlisle Construction Materials as a field inspector in the technical department, and a sales position with Versico Roofing Systems in its Northwest region.
McLauchlan Honored at MetalCon
Ken McLauchlan, Drexel Metal's director of sales, was named Salesperson of the Year at this year's Metalcon. McLauchlan is an Industry member of RCI.
RCI to Be Well Represented Among Presenters at International Roofing Expo

RCI's First Vice President Mike Clark, of Michael E. Clark and Associates, will speak at the International Roofing Expo on Wednesday, February 7, in New Orleans, LA. Clark's presentation is entitled "Leveraging Roof Consultants for Better Installation" and will discuss the role and value of a roof consultant.
Joining Clark in presenting at the expo will be Helene Hardy Pierce, FRCI, of GAF, who will present two sessions: "Low-Slope Roofs: What, Where, Which, When, Why, & How…It's Not 1993 Anymore," and "Open Forum: Technical & Design Observations from the Field Experts."
Other RCI members and their presentation topics include:
| | |
| --- | --- |
| | Mark Graham, National Roofing Contractors Association—"ASCE 7-16 and its Impact on Wind-Uplift Design," "NRCA Technical Issues: Low-Slope Roof Systems," and "The 2018 I-Codes: Roofing-Related Changes" |
| | John Kouba, Malarky Roofing Products—"Proper Application of Asphalt Shingles: Path to Performance (Steep Slope)" |
| | William McHugh, Chicago Roofing Contractors Association (CRCA)—"Union Breakfast Program: Recruiting, Training and Retaining Roofing Technicians and Leaders of Tomorrow," (for contractors only) and "Concrete Roof Decks and Moisture" |
| | Maciek Rupar, National Roofing Contractors Association—"NRCA Technical Issues: Steep-Slope Roof Systems" |
| | Thomas Smith, RRC, TLSmith Consulting Inc.—"The Hurricanes of 2017: Low-Slope Roof Findings and Recommendations for Designers and Contractors" |
| | Tom Taylor, GAF—"Air Barriers and Vapor Retarders" |
| | Stephen Teal, Flynn Group of Companies —"Open Forum: Technical & Design Observations from the Field Experts" |
| | Jason Wilen, RRO, National Roofing Contractors Association—"Complying with Energy Code Requirements for Commercial Roof Assemblies" |
| | Mark Zehnal, FORTIFIED Program Manager, IBHS—"Asphalt Shingle Installations for Wind Resistance (Steep Slope)" |
New Registrations in December 2017
| Name | Registration Date | Program | Region |
| --- | --- | --- | --- |
| Jeff Caldwell | December 1, 2017 | RRO | Region IV |
| Jonathan R. Cannon | December 11, 2017 | REWO | Region IV |
| Brian M. Linc | December 13, 2017 | RRO | Region I |
| Robert J. Moore | December 29, 2017 | RRO | Region II |
| Andrew Murray | December 14, 2017 | RRO | Region VI |
| Paul Nicolaides | December 21, 2017 | RRO | Region I |
| Luis A. De Jesus Pena | December 29, 2017 | RRC | Region IV |
| Ryan Schlei | December 13, 2017 | RRO | Region III |
| Jason B. Taylor | December 11, 2017 | RRO | Region VI |
| Sean Westfall | December 19, 2017 | RRO | Region II |
New Members for December 2017