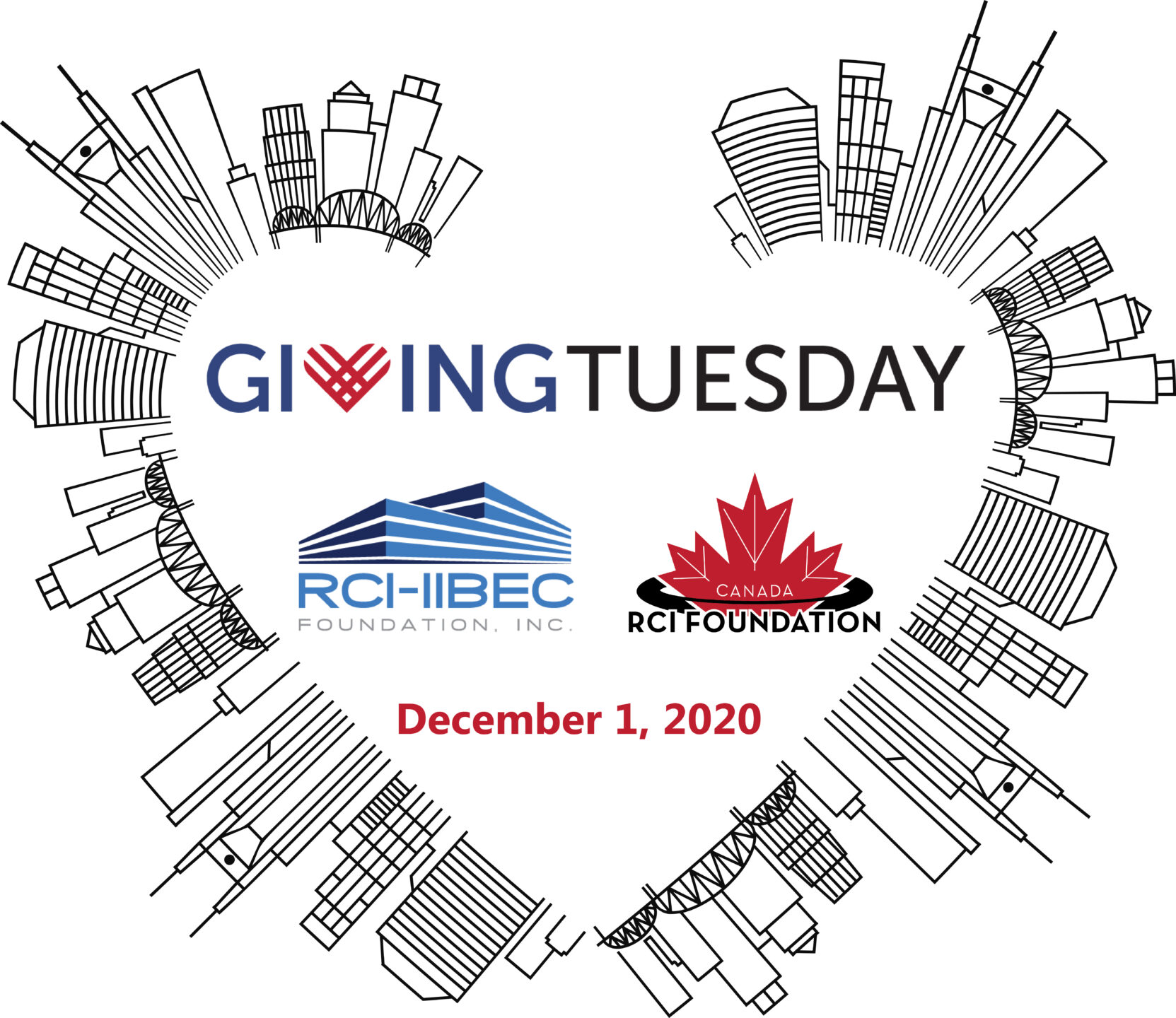 The RCI-IIBEC Foundation and the RCI Foundation Canada are participating in Giving Tuesday which is December 1. We want you to join us! The Foundations are mindful of the disruptions of COVID-19 and are encouraged by our ability to react productively in spite of it. This year, giving, kindness, and support for each other are more crucial than ever. Giving Tuesday is one of those great opportunities to help the future of the building enclosure by supporting the foundations' scholarships, student sponsorships, research, education, and publications through your donations.
This year our goal is to raise $20,000 for our General Fund, the Robert W. Lyons Scholarship, the Lewis W. Newlan Educational Fund, the IIBEC Convention / Student Participation Fund, and the Joe Hale Library Project. Unless indicated by the donor, all gifts will be divided equally to support each fund or project.
The links below have been temporarily set to go directly to the donation pages on each Foundations' respective website for your convenience.