June 18, 2018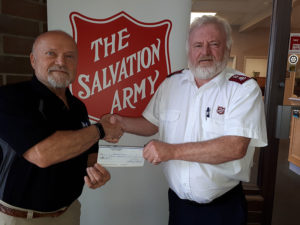 The
RCI Foundation Canada
has donated $15,000 to the Salvation Army. The gift supports disaster relief efforts by the Salvation Army throughout Canada.
The RCI Foundation Canada is an approved and recognized charitable organization by the Canada Revenue Agency (CRA). As such, the Foundation is required to support charitable organizations regularly outside of its mission of supporting research, education, and the dissemination of information for issues important to the building envelope industry.
Interested RCI members who also wish to contribute toward these efforts can join in the Board's support. More information can be found at: http://www.rcifoundation.ca/donate.aspx.
If you have questions or want more information about the RCI Foundation Canada, please contact Foundation Development Officer Rick Gardner, at rcif@iibec.org or call 919-859-0742.