June 18, 2020
By Sr. Director of Membership & Registrations Alec Jeffries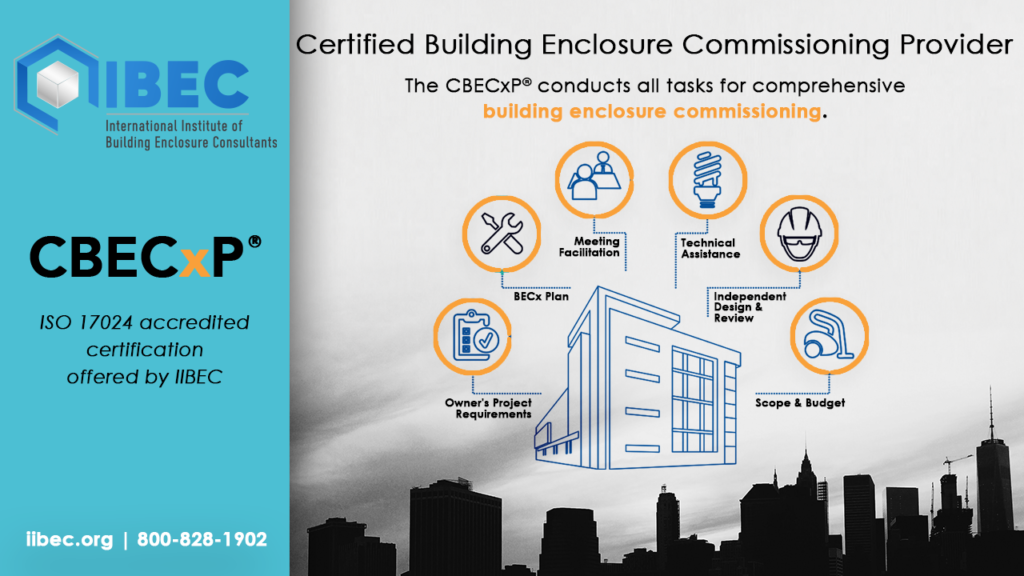 The IIBEC team is busy finalizing the Certified Building Enclosure Commissioning Provider (CBECxP®) program, and we need your help to finish. We have approximately 182 more questions needed for the certification exam bank. Please take a few minutes and submit as many questions as you feel competent in drafting during the next few weeks. We would like to have a final list of questions to review by Thursday, July 2.
Below is the spreadsheet, which lists the tasks where questions are still needed. The question-writing process should include the following steps: (1) review the attached guidelines; (2) draft questions and answers that correspond with a particular task using the Excel spreadsheet format; (3) where possible, please indicate the reference code/standard used to develop the question.
There are no restrictions on who can submit questions—the more, the merrier! Please send all questions to LDalgleish@buildingprofessionals.com using the attached spreadsheet by Thursday, July 2.
IIBEC is working with Building Professionals, a certification development company, to assist with ISO 17024 accreditation and certification development. You may receive correspondence from Laverne Dalgleish and/or Building Professionals staff pertaining to the IIBEC CBECxP program.
Thank you for offering your industry expertise for this important process. We greatly appreciate your question-writing contributions as we near the finish line for this important building enclosure commissioning certification.
IIBEC Spreadsheet For Questions Still Required (Excel File)
Question Writing Guidelines (PDF File)