March 18, 2022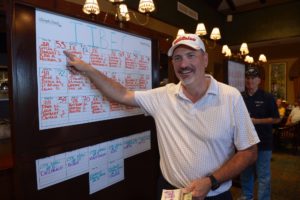 Attendees of the 2022 IIBEC International Convention and Trade Show at the Rosen Shingle Creek in Orlando, Florida, were greeted with beautiful, sunny weather for Day Two of the event—perfect for the President-Elect's Golf Tournament, which was organized as a shotgun, four-person scramble.
Meeting attendees who stayed indoors were able to take part in two auxiliary seminars: Florida's High-Velocity Hurricane Zone Product-Approval Process, presented by Alex Tigera and Jaime Gascon, PE of the Miami-Dade County Department of Regulatory and Economic Resources; and Roof Technology and Science I, led by Aaron Nelson, RBEC, RRC, RWC, REWC, RRO of Roofing Technical Services and Andre Coppin, RRC, RRO, AHERA of Cornerstone Architectural Group.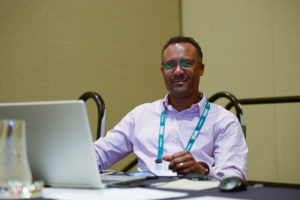 The afternoon was populated with IIBEC committee meetings that helped set the direction of the organization for the coming year. Day Two events concluded with IIBEC's opening reception and with hospitality suites sponsored by Carlisle and Johns Manville.
Day Three will include the opening of the trade show, IIBEC's region meetings, product demonstrations from Sika Corp. and Polyglass USA Inc., and evening receptions hosted by SOPREMA and Siplast.
The 2022 IIBEC International Convention and Trade Show runs through March 22, 2022.
All photos by Robert Downs.