August 12, 2021
Diamonds are a Student's Best Friend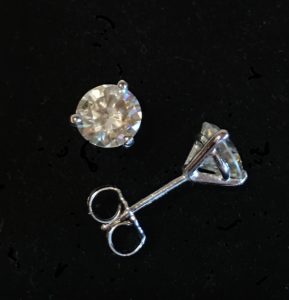 This year, as part of the Foundations' Auction, there will be a very special drawing to benefit the IIBEC Convention/Student Participation Fund. For a gift of $100 or more, the first 100 donors will receive a 1-in-100 chance to win a $3,000 pair of diamond earrings. These Earrings have been crafted with the elegant, fashion-forward lady in mind. They feature 1.72 (0.85 + 0.87) total carat weight, with round, brilliant diamonds in faceted girdle edges in a 14k white gold, champagne-style setting with double click rings. The set was mined in Brazil and comes with a certificate of authenticity.
The goal of this drawing is to generate at least $10,000 for student attendance and participation in future IIBEC International Convention and Trade Shows.
For your chance to tie back your hair and show off the elegant details of these stunning earrings, donate to the Student Convention Fund between now and the night of the Foundations' Auction (Saturday, September 18). You will be randomly assigned a number. During the live auction, a number will be pulled, and the person with that number wins the earrings! You need not be present to win. Donations can be made online at https://rci-iibecfoundation.org/donate.aspx.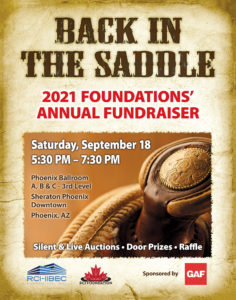 Chances, if still available, can be purchased at the Foundations' Auction until the time of the drawing. As of the beginning of August, 25 chances have been sold.
For more information, contact Foundations Development Officer Rick Gardner at rgardner@iibec.org or 919-859-0742.