February 16, 2018
By RCI Foundations Development Officer Rick Gardner
Excitement is building as the RCI Foundations' Annual Fundraiser gets closer and closer! Be sure to put the event on your RCI Convention and Trade Show calendar for Sunday, March 25 from 5:30 – 8 PM in the Texan Ballroom D&E in the Marriott Marquis Houston. To keep the anticipation going, here are a few of the incredible donations we have for the live auction:
The Ultimate U2 eXPERIENCE + iNNOCENCE Tour
Enjoy the sold out U2 eXPERIENCE + iNNOCENCE Tour at the Bell Center in Montreal, Quebec, Canada on Thursday, June 6, 2018! This package includes two tickets in the Soprema hospitality suite, hotel for two nights, round-trip airfare from the U.S. or Canada, and ground transportation in Montreal from the airport to the hotel. This package gives you the experience of a lifetime, seeing Rock and Roll Hall of Fame artists U2, live. Donated by Soprema US and Canada.
$3,500 Gift Card to Vegas.com
What happens in Vegas stays in Vegas. We agree. That's why we're not going to tell you when to go, where to stay, or what to do. We're just going to provide the means. With a $3,500 gift card to Vegas.com, you can book flights, hotels, shows…even a wedding in Sin City. With the Vegas.com card, everything is covered except gambling (sorry). So enjoy, and good luck! Donated by Siplast.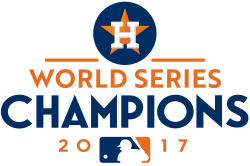 Two Opening Day Tickets for the Houston Astros
Experience the excitement of Opening Day when the World Champion Houston Astros take on the Baltimore Orioles at Minute Maid Park in Houston on Monday, April 2, 2018. These seats are located right behind home plate in Section 118, Row 26! Donated by Wiss, Janney, Elstner Associates, Inc.
10 Days / 9 Nights to Rest and Relax on Cape Cod
Come and relax on Cape Cod in this lovely and spacious four bedroom Cape Cod-style family home in Dennisport (sleeps 8). Spend 10 days / 9 nights (September 11 – 20) at Georgia's Hideaway, located on a quiet dead-end lane near the warm waters and sandy beaches of Nantucket Sound. Stroll 1/4 mile to the ocean beaches, or enjoy the excellent local restaurants within easy walking distance. Over 2100 square feet of living space to stretch out and relax in! Donated by Peter and Nancy Brooks.
Indianapolis 500 – Firestone Extravaganza
Vroom, vroom, you are off to the Indy 500 as a Firestone VIP! This trip for two includes 3 nights' lodging in downtown Indianapolis and special events. On Friday evening, get up close and personal with all 33 drivers at a closed autograph session and dinner for Bridgestone/Firestone guests only. On Saturday, guests will tour the Indianapolis Motor Speedway grounds, then attend the Firestone Legends Day Concert in a private, covered hospitality area. Finally, on Sunday morning, with a police escort to the Speedway, feel the exhilaration of the race in an air-conditioned chalet with visits by legendary owners/drivers before the race and a quick visit by the winning driver and team owner following the race. Seats for watching the race are located high in Turn 2. Donated by Firestone Building Products.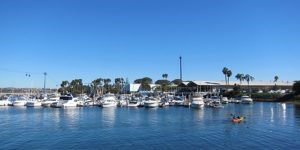 Mission Bay San Diego Fishing Trip for Four
All-day fishing trip for up to four people including food, drinks, and fishing on the Eagle Roofing Products private boat, The Cruiser, located off the coast of San Diego in Mission Bay. Date to be coordinated with donor and winning bidder. Donated by Eagle Roofing Products.
Donations for the auction as well as the Foundations are still being accepted. For more information, contact Rick Gardner, Development Officer at rcif@iibec.org, 919-859-0742 or visit the RCI Foundation website.