November 17, 2022
Strong attendance and well received educational content marked the IIBEC/AEI Building Enclosure Symposium (BES), a two-day educational event in Milwaukee, Wisconsin, that wrapped up November 15, 2022.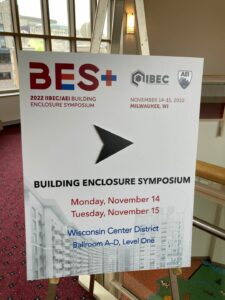 Nearly 300 attendees heard from keynote speaker Roy Wright, president and chief executive officer of the Insurance Institute for Business and Home Safety, which advocates for stronger building enclosures, consistent inspections, and verification. Wright's topic was "Resilience: It's a Matter of Choice, not Luck."
Attendees arriving Sunday, November 13, enjoyed a Welcome Reception hosted by Preservation Roofing Services. Nine educational sessions were held Monday, November 14, 2022, ahead of a reception with 30 exhibitors.
A breakfast with exhibitors kicked off the second day of BES, which featured another nine educational sessions. The day ended with the final session, "The Price of an Ocean View: The Deleterious Conditions at the Balcony Edge," with speaker Patrick St. Louis, after which attendees headed home to implement everything they'd learned during BES and to anticipate IIBEC's next major meeting—the 2023 IIBEC International Convention and Trade Show, March 3–6, 2023, in Houston, Texas, which will celebrate IIBEC's 40th anniversary.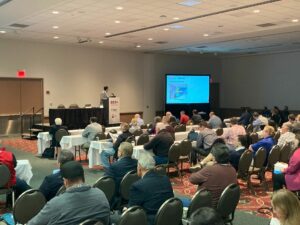 IIBEC thanks all BES attendees; BES sponsors Carlisle (exclusive breakfast sponsor), IB Roof Systems (exclusive lanyard sponsor), MTL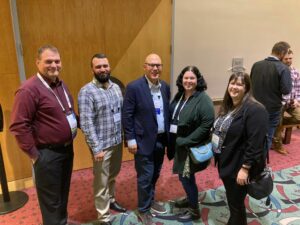 Holdings (Metal-Era exclusive Monday break sponsor), and Preservation Roofing Services (exclusive Sunday reception sponsor); and the BES exhibitors.