Managing Expectations: A Panel Discussion for The Building Enclosure Consultant and Dealing with the Supply Chain
This panel discussion of industry leaders and manufacturers will provide learners with a better understanding of how the supply chain crisis is impacting manufacturers and building enclosure consultants. A discussion will take place on how building enclosure consultants can work with manufacturers to determine appropriate workarounds while ensuring they do not violate warranties.
Objectives:
Discuss the role of the consultant in addressing the supply chain and materials shortage.
Discuss potential material workarounds and how manufacturer warranties and system warranties can continue to be honored.
Identify and discuss contract clauses that are working against the contractor and building owner and that are delaying the delivery of supplies and, ultimately, the completion of projects.
Provide tips on how contractors and consultants can communicate with manufacturers to provide updates regarding supply chain and material backlog.
Analyze and discuss current supply chain trends.
Provide tips on how the building enclosure consultant can discuss supply chain issues with building owners.
Speaker Information: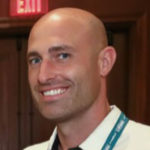 Justin Bell: Justin Bell, RBEC, RRC, RWC, REWC, RRO, REWO, CDT, has been involved in the roofing and building enclosure industry since 2003, initially employed by a roofing contractor and later joining Goodwin Roof Inspections and Consulting (1999) Ltd. in 2011. Bell has worked on a number of large-scale building enclosure projects in both design/consultant and observer roles.
Stephen Baxter: Stephen Baxter, RRC, started his career in the construction industry as a laborer, foreman, and then site superintendent for a local general contractor. There he earned a Red Seal journeyman carpenter certificate. He is now the principal of Baxter Roof Consulting Ltd. and an IIBEC Registered Roof Consultant, and he has consulted on a breadth of projects including small repairs, strip malls, large industrial facilities, skyscrapers, and major government infrastructure. His depth in the industry enables him to communicate with and between all stakeholders during design as well as construction. He strives to be recognized for reasonable and intelligent consultation.
Bob Card: Bob Card, F-IIBEC, RBEC, RRC, RWC, REWC, REWO, is a senior consultant and principal of Wetherholt and Associates Inc., in Redmond, WA. He is a founding member of the Puget Sound and Portland Chapters of IIBEC, has been a regular presenter of IIBEC (formerly RCI, Inc.) educational courses throughout the US and western Canada, and is a past president of IIBEC. He has participated in the development and revision of numerous IIBEC education courses and credentialing exams, and he has chaired several IIBEC committees and task forces.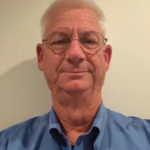 David Hawn: David Hawn, F-IIBEC, RRC, CEM, is a Construction/Civil Engineering graduate of Iowa State University and the president of Dedicated Roof and Hydro-Solutions, LLC, a wholly owned subsidiary of Applied Technical Services Inc. (ATS). Hawn is a Registered Roof Consultant (RRC), and a Fellow and Past President of IIBEC. He is also a Certified Energy Manager (CEM), BEP, CSPD, and a CEA by the Association of Energy Engineers (AEE).
Janial Mack: Janial Mack is the national manager of consulting services for Carlisle Construction Materials and has worked in the construction industry for 37 years. Throughout her career, she has held various positions in regional and national sales and marketing management for Carlisle. She holds a Bachelor of Science in Business Administration in Marketing from Shippensburg University. She is a member of IIBEC and a Registered Roof Observer (RRO). She also chairs the Industry Liaison Committee. Mack also holds a Construction Document Technologist (CDT) certification from CSI.
Helene Pierce: Helene Pierce, F-IIBEC is vice president of building science & systems, regulations, & industry support for GAF. She has spent over 40 years in the roofing industry and has been very active in many of the industry's organizations. She is a Fellow of both ASTM and IIBEC, and recipient of the James Q. McCawley award from the Midwest Roofing Contractors Association in 1999, the J.A. Piper Award from the National Roofing Contractors Association, and the William C. Cullen Award from ASTM International in 2019. Pierce currently chairs ASTM's committee D08, Roofing and Waterproofing, and is on the board of directors for PIMA and the RCI-IIBEC Foundation. She has authored and presented numerous papers for the roofing industry and is a frequent contributor to industry publications.
Ted Sheridan: Ted Sheridan, RBEC, RRC, REWC, RWC, PEng, is a professional engineer practicing in Ottawa, Ontario. He is president of Fishburn Sheridan & Associates Ltd., an Ottawa-based engineering firm with five offices across eastern Canada, in roofing, building enclosure, and structural work. He is a 1983 graduate of the Civil Engineering program at the University of Waterloo, and was recognized as an RCI Registered Roof Consultant in 1992. He also is an IIBEC Registered Exterior Wall Consultant, Registered Waterproofing Consultant, and Registered Building Envelope Consultant. He is the current President of IIBEC.