Professional Building Consulting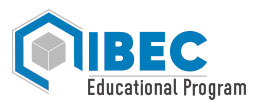 MEETING DATES
2-hour session each Tuesday and Thursday starting January 19 through February 11. 
2 PM – 4 PM EST
1 PM – 3 PM CST
11 AM – 1 PM PST
Note: Please see above for the start time in your time zone. 
Professional Building Consulting is a 16-hour course classroom extension of the IIBEC Manual of Practice. It provides an overview of consultant roles that are unique to the roofing, exterior walls, and waterproofing industry. The course also identifies the consultant practices that are common to these three broad disciplines. The course examines building enclosure consultants and discusses what they do and how they do it and is a recommended foundation course for becoming more specialized.
This course will be presented as a series of live webinars with a 2-hour session occurring each Tuesday and Thursday (a total of 8 sessions). 
Registrants will be given access to a recording of each installment by end of day each Wednesday and Friday. Registration is available through February 11.
Program Cost: Member: $625 | Nonmember: $775
Educational Credits: IIBEC: 16 CEHs | AIA: 16 LUs (including HSW credit)
Register for this event at the bottom of the page. 
Presented by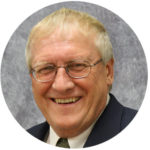 Jerry Abendroth, RBEC, RRO, CDT
Jerry Abendroth joined Building Exterior Solutions, LLC (BES) in September 2008. His experience includes the design and forensic evaluation of building enclosure systems. Abendroth has performed design peer reviews of building enclosures, as well as building enclosure commissioning for many commercial, medical, and industrial projects. In addition, he has performed evaluations of building failures on projects throughout the U.S. and provided associated repair recommendations and designs. Litigation support is another area of practice in which Abendroth has been able to utilize his extensive knowledge of building enclosure systems. Finally, he provides insight into the cost, constructability, and sequencing of building enclosure systems.
Jeremy J. Bridwell, RRC, REWC, PE
Jeremy Bridwell joined WJE in 2010 with six years of consulting experience in the investigation, design, and renovation of building enclosures. His projects commonly include investigations of existing buildings, consultation during construction, and building enclosure commissioning as well as insurance and litigation support.
Bridwell's experience includes a broad range of buildings, including high- and low-rise multifamily, office, hospital, government, and education facilities. He is experienced in various cladding systems, including Portland cement plaster (stucco), EIFS, masonry, composite metal panels, glazed aluminum curtainwall and window systems, and panelized cladding systems. Bridwell also works with existing and new design of various roofing systems. His investigations include evaluation after natural disasters such as hurricanes and hailstorms, as well as installation and construction defect evaluations. He has experience in multiple roofing systems including single-ply, multi-ply, and metal roofing.
Prior to joining WJE, Bridwell worked for French Engineering, LLC, where he acquired building enclosure experience.
Bridwell has been an IIBEC member since 2007 and currently serves on the Education and Document Competition Committees.
Emily Lorenz, PE
Emily Lorenz, PE, serves as the Senior Director of Technical Services at IIBEC. She has experience as an independent consultant in the areas of green structures and practices, energy efficiency, thermal properties, and moisture mitigation. Lorenz also specializes in green building code and standards work and advocacy.