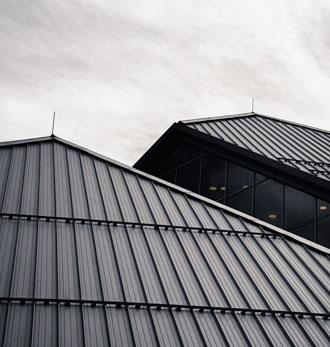 Tips and Tricks: All Things Related to Metal Roofing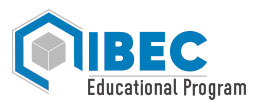 MEETING DATES
1-hour session July 15, 22, and 29, 2021
12:00 PM – 1:00 PM ET
11:00 AM – 12:00 PM CT
9:00 AM – 10:00 AM PT
Note: Times on the right-hand margin are incorrect. IIBEC staff is working on this issue. 
Program Cost: Member: $145 USD | Nonmember: $175 USD
Educational Credits: IIBEC: 3 CEHs
Course Description: The design, installation, repair, or retrofitting of a metal roof is a complex process that requires skill and patience. The first segment of this presentation will provide learners with a better understanding of the different types of metal roofing, testing practices, and site conditions that are not always a one size fits all when determining the manufacturing process of the metal roof. In his second and third presentations, our speaker will share his wealth of knowledge regarding metal roofing and provide the learners with invaluable tips and tricks relating to design installation, repair or retrofitting metal roofs.

Course Objectives:
1. Discuss the different types of metal roofing and the materials that are involved.
2. Compare architectural and structural roof systems and the appropriate utilization of hydrokinetic and hydrostatic roofing.
3. Analyze how metal roofing is tested for wind uplift.
4. Evaluate the different processes involved in the manufacturing of a metal roof and choosing the proper method based on site conditions and roof geometry.

This course will be presented as a series of live webinars with a 1-hour session occurring July 15, 22, and 29.
Registrants will be given access to a recording of each installment. Registration is available through July 29. 
Presented by:
Charlie Smith | McElroy Metal
Throughout Charlie Smith's career in the metal roofing industry, he has been on a passionate mission to expand the use of metal roofing in non-conventional methods. Smith has the unique ability to problem solve, turning napkin sketches into viable metal roofing solutions. His efforts have made him one of the industry's foremost authorities on re-cover systems utilizing metal roofing. He holds several patents in the re-cover field including both metal-over-metal and metal-over-shingle solutions. Smith also co-wrote the IIBEC (RCI) Metal Roofing course and in 2018 was honored to be given the Outstanding Educator Award at the RCI Convention in Houston.