April 29, 2019
Kemper Promotes Hoekzema and McGuire
Kemper System America, Inc. has promoted Joseph Hoekzema and Brian McGuire to director of sales positions with joint responsibility for the company's liquid-applied roofing and waterproofing products for the building enclosure. Hoekzema, based in Hasbrouck Heights, NJ, will oversee Canada, New England, greater New York City, New Jersey, Pennsylvania, and Ohio. McGuire, based in Cary, NC, will lead sales and distribution across the remainder of the U.S. and Mexico. Hoekzema joined Kemper in 2014 and has 25 years of sales and management experience. He is a member of IIBEC and CSI. McGuire brings more than 25 years of experience to his role and joined Kemper in 2009. He is an active member of IIBEC, CRCA, and WSRCA.
SPRI Honors Hawn and Janni
David R. Hawn 
of Dedicated Roof & Hydro Solutions was honored  for his work on behalf of
SPRI
in starting the
Wetting Curves: Acceptable Roof Material Performance at Elevated Moisture Content 
Task Force in 2013
. 
This Task Force is in the testing phase of the project. At its annual conference, it was announced that "Hawn's participation on this project and his input on so many others have represented a significant contribution of his time and knowledge." Hawn is a past president of IIBEC.
Al Janni of Duro-Last Roofing Inc., was presented with SPRI's President's Award to recognize the exemplary service of a volunteer. During more than 15 years at SPRI, Janni chaired many technical task forces, served as chair of the Member Services Committee, as a director, and president. "Janni has supported SPRI through his exceptional volunteer efforts, representing the values and priorities of the organization, while fostering the cooperative spirit that helps SPRI achieve its goals," a news release stated. Janni is an Industry member of IIBEC.
SPRI Elects New Directors
SPRI, the trade association representing sheet membrane and component suppliers to the commercial roofing industry, elected four directors to its board for the 2019-2021 membership years. Associate Directors include Scott Carpenter, SFS Intec, an Industry member of IIBEC; Stan Choiniere, StanCConsulting, a past member; and Bob LeClare, ATAS International, an Industry Affiliate member of IIBEC.
Abendroth Publishes New Novel
Jerry Abendroth, RBEC, RRO, CDT, announces that he has published a new novel entitled Groundswell: An American Political Movement. From the book cover: "Groundswell: An American Political Movement documents the arrival of that fresh breeze that the American public embraces with enthusiasm. Samuel Harrison is not a typical political candidate. In fact, he really isn't a political candidate at all, save his extraordinary run for the presidency. The political establishment reacts predictably with first dismissal, then derisiveness, and, finally, mild panic at the entry of Samuel into presidential politics." You can find the book on Amazon or at Barnes & Noble.
Kersey Elected President of ARMA
The Asphalt Roofing Manufacturers Association (ARMA) has announced the election of Tim Kersey, vice president and general manager for SOPREMA, Inc., as the association's president for the 2019 term. ARMA represents North American asphalt roofing manufacturers, as well as raw material suppliers, and serves to promote the long-term sustainability of the asphalt roofing industry. An active member with the association since the late 1980s, Kersey brings to the president's role his "rich roofing industry knowledge, proven leadership capabilities, and a passion for communicating the benefit of asphalt roofing products to the building industry and the public." Kersey has been a member of IIBEC for over 20 years, attended countless educational events, and written for IIBEC Interface.
Bluefin LLC Announces Promotions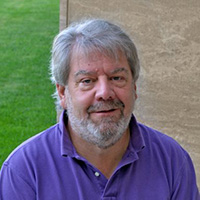 BLUEFIN, LLC, a national consulting firm for commercial roofs, pavements, and building enclosures, announced a number of promotions recently, including moves by two IIBEC members.
Richard Rast moves from president into the newly created role of CEO. Rast will focus on strategy, potential new acquisitions, and relationship management with key clients and partnerships in the industry. He has more than 35 years of experience as an owner and manager of several firms providing facility asset and energy management, consulting, and technology expertise to the facilities industry. Rast started BLUEFIN almost 15 years ago and began planning this succession to support the continued growth of the company well into the future.
Dave Greene, REWO, RRO, has been promoted to senior project manager. Greene joined BLUEFIN in June 2014 and implemented improvements to some of BLUEFIN's most significant projects, including creating and leading a safety program that resulted in an improved EMR score of 0.85.
Hoerter Publishes Article in Spray Foam Magazine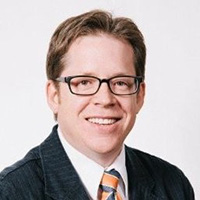 Jason Hoerter, RRO, of NCFI Polyurethanes, penned an article for Spray Foam Magazine about IIBEC's new brand entitled, "R stands for Roofing, Waterproofing, and Exterior Walls."
"After the other general announcements and an explosive keynote by Mr. Myth Buster, Jamie Hyneman, the enthused crowd rushed out into the hallways lined with the new logo (such a pro-move by the RCI, Inc. staff) that uses the first 'I' to create five sides of a hexagon surrounding a cube representing a building with six sides. Next to it are the bold letters IBEC in blue with the full name spelled out in smaller font underneath. The new logo is a massive change that makes the RCI logo look a bit dated."
Members Honored at 2019 RCI Convention
The annual awards ceremony at the final  RCI Convention and Trade Show prior to rebranding featured recognition of a number of members who have made outstanding contributions to RCI over the years, as well as those who were celebrating anniversaries of membership.
Anniversaries of membership are celebrated based on years of continuous uninterrupted membership with RCI (now IIBEC), and the following members were recognized for these longevity awards.
Twenty-Year Members
| | | |
| --- | --- | --- |
| Bradford D. Beldon | Jeffrey A. Boyd | Jerry L. Brabant |
| Hal K. Cain | Lorey M. Caldwell | Remo R. Capolino |
| Leonard M. Coughlin | William Patterson Cowart | Manuel A. DaCosta |
| Joel Dandelé | Donald A. Davis | Christian M. DuBois |
| William Elliott | Robert E. Fleischer | Richard A. Froberg |
| Robert Harris | Chris Hemphill | Troy Humber |
| Kenneth C. Johnstone, III | Donald Kilpatrick | James G. Lohmann |
| Walter Murray | Richard A. Nephew | Mark Nichols |
| Michael Petersen | John Petrachek | Gregory J. Phillips |
| Allan Proctor | Jerry L. Reeves, Sr. | Todd W. Smith |
| Dennis Spina | Gregory J. Thirnbeck | Don M. Utsunomiya |
| Randolph Q. Ward | Robert Watson | James Watson |
| John W. Wells | Raymond C. Wetherholt | William Workman, Jr. |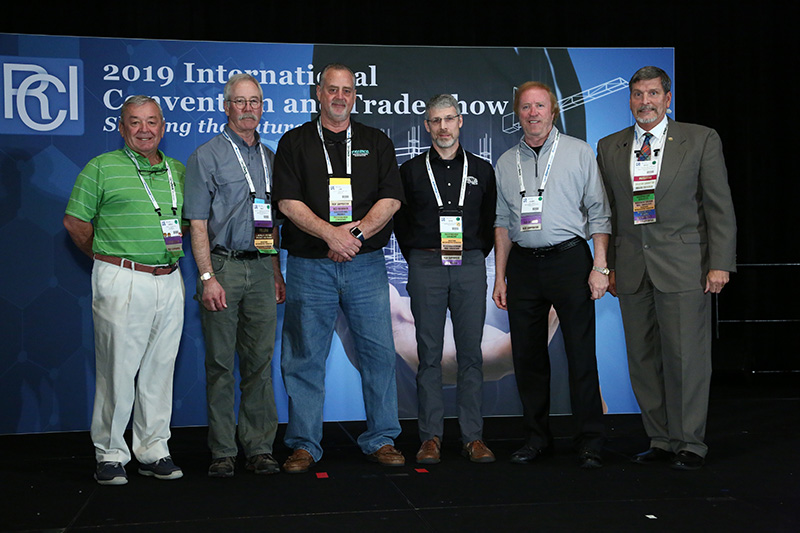 Twenty-Five-Year Members
| | | |
| --- | --- | --- |
| Paul Beavers | Benjamin J. Cannon | Douglas Coddington |
| Richard D. Dial | Chris Eichhorn | Kamran Farahmandpour |
| Douglas C. Fishburn | John A. Goveia | Michael L. Hamilton |
| Lawrence J. Justi | Chris J. Kneppers | Jim D. Koontz |
| Joe P. Landers | Jean-Guy Levaque | Nick A. Lovato |
| Jon-Eric Macias | Donald R. Mapes | Chuck Marvin |
| John S. McGovern | Gary L. Mitchell | Michael Joseph Mozes |
| Kenneth Ollinger | Helene Hardy Pierce | John R. Skypeck |
| Barry F. Tessler | Steven C. Wadding | Lyle Woodward |
Thirty-Year Members
| | | |
| --- | --- | --- |
| Timothy M. Barrett | Alan D. Benson | Michael C. Bode |
| Cris N. Bodine | Troy F. Brooks | Clifford C. Conover |
| Richard L. Cook Jr. | Bruce P. Darling | Thurman W. Freeman |
| John L. Gimple | Thomas E. Hamilton | David R. Hawn |
| C. Allan Kidd | Michael V. Mathers | Paul M. Mitchell Jr. |
| Russell E. Murphy | Richard E. Norris II | Martin L. Obando |
| R. Edward Owen | Timothy Smey | Robb G. Smith |
| Jack H. Wiecks | Michael W. Wilkinson | |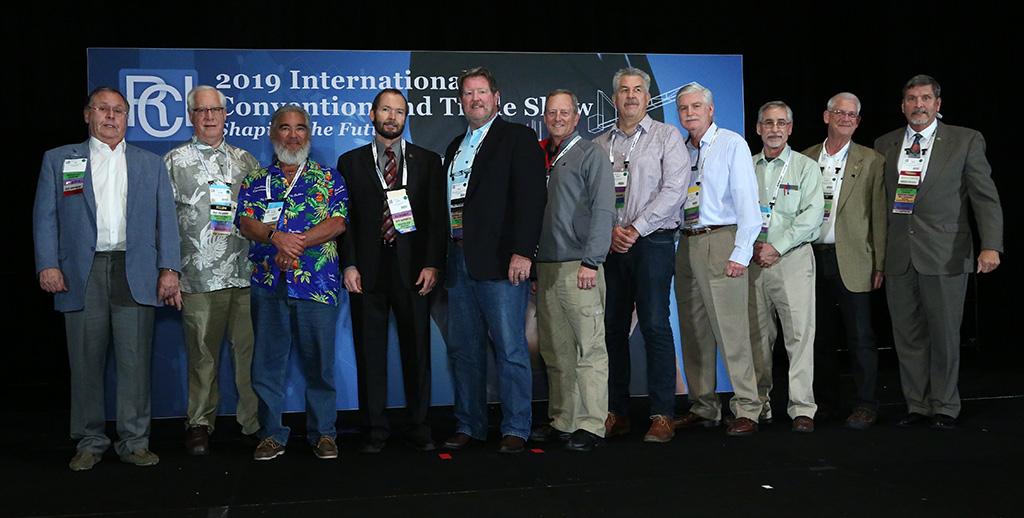 Thirty-Five-Year Members
| | |
| --- | --- |
| Richard P. Canon | Robert W. Phillips Jr. |
| Arthur O. Sark | John J. Serke |
A photo of 35-year members will be featured in the May/June 2019 issue of
IIBEC Interface
.
Certificates of Appreciation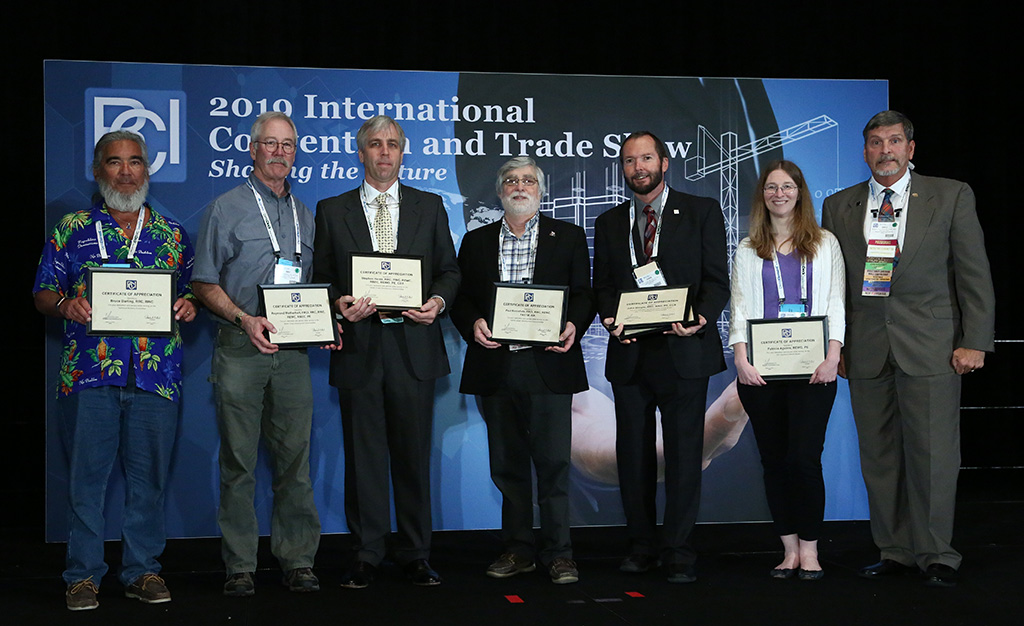 Outstanding Volunteers
New Registrations in March 2019
| Name | Registration Date | Program | Region |
| --- | --- | --- | --- |
| Kevin R. Balinger | March 1, 2019 | RRO | Region V |
| Melissa L. Barrows-Lieb | March 2, 2019 | RRC | Region III |
| Alain Bouchard | March 26, 2019 | RRO | Region VII |
| Brandon Clark | March 11, 2019 | RRO | Region I |
| Jordan E. Crump | March 28, 2019 | RRO | Region V |
| Sean T. Gage | March 29, 2019 | RRC | Region III |
| Chad Horvath | March 5, 2019 | RRO | Region III |
| Billy Johnson | March 21, 2019 | RRO | Region III |
| Timothy McClellan | March 15, 2019 | RRC | Region II |
| Jose F. Ponce | March 14, 2019 | RRC | Region V |
| Earl Sandquist | March 13, 2019 | RRO | Region IV |
| Justin Schuchmann | March 11, 2019 | RRO | Region II |
| Joshua Tomlinson | March 25, 2019 | RRO | Region II |
| Nicholas B. Tribble | March 21, 2019 | RRO | Region II |
| Pierce Ward | March 8, 2019 | REWO | Region II |
| James J. Watson | March 12, 2019 | RRC | Region III |
| Kevin L. Williams | March 15, 2019 | RRO | Region IV |
New Members in March 2019
| Name | Company | State | Type | Region |
| --- | --- | --- | --- | --- |
| Matthew Avery | BBMK Contracting | FL | Industry | Region II |
| Nathan Avery | Algonquin College | ON | Student | Region VII |
| Bob Behan | Waukegan Roofing Co., Inc. | IL | Industry Affiliate | Region III |
| Amanda Bellamy | University of Kentucky | KY | Student | Region II |
| Taylor Bird | MRB Contractors, LLC | TX | Industry | Region IV |
| Rebecca Bish | Virginia Tech | VA | Student | Region II |
| Stewart Branham | RoofTech Consulting, Inc. | MO | Consultant | Region III |
| Gates Breeden | Virginia Tech | VA | Student | Region II |
| Dean Brown | ARMKO Industries, Inc. | TX | Industry Affiliate | Region IV |
| Charu Chaudhry | Thornton Tomasetti, Inc. | NY | Consultant | Region I |
| Timothy Clepper | Terracon | TX | Consultant | Region IV |
| Scott Coffman | Construction Science and Engineering, Inc. | SC | Consultant | Region II |
| Marsha Crowder | R. S. Crowder and Associates | KY | Industry | Region II |
| Scott Curry | Malarkey Roofing Products | OK | Industry Affiliate | Region IV |
| Jordan De Jong-Schillings | Progressive Electric and Plumbing | ON | Student | Region VII |
| Phillip Diederich | Waukegan Roofing Co., Inc. | IL | Industry | Region III |
| Matthew Dodge | Tighe & Bond | MA | Consultant | Region I |
| Chris Dowling | Seal Engineering, Inc. | VA | Consultant Affiliate | Region II |
| Richard Dunham | Conley Group, Inc. | TX | Quality Assurance Observer | Region IV |
| Laura Elliott | Algonquin College | ON | Student | Region VII |
| Anna Farbis | University of Toronto | ON | Student | Region VII |
| Eduardo Fernandez | Miami Dade County Building Code Compliance Office | FL | Associate | Region II |
| Curt Friedholdt | Firestone Building Products | CO | Industry Affiliate | Region V |
| Zachary Gollier | Seeworthy Engineering | OR | Consultant | Region V |
| Jeremy Grimes | Sika Corporation | IL | Industry Affiliate | Region III |
| Clinton Hammitt | J S Held LLC | CA | Consultant Affiliate | Region V |
| Kenneth Hannah | GHD | FL | Consultant Affiliate | Region II |
| Colby Hietbrink | EFI Global, Inc. | NC | Consultant Affiliate | Region II |
| David Iskikian | Madsen, Kneppers & Associates, Inc. | CA | Consultant Affiliate | Region V |
| Majid Javed | Rensselaer Polytechnic Institute | NY | Student | Region I |
| Helena Kim | Drexel University | NY | Student | Region I |
| Tyler Kleinsasser | South Dakota School of Mines | SD | Student | Region III |
| Austin Kramer | | FL | Consultant Affiliate | Region II |
| Jeff Kramer | TNT Roofing Products, Inc. | TN | Industry | Region II |
| Jacob Ledwell | University of North Carolina at Charlotte | NC | Student | Region II |
| Michelle Lee | Virginia Tech | VA | Student | Region II |
| Patrick Maher | Massaoit Community College | MA | Student | Region I |
| Daniel McCallum | International Training Institute | PA | Industry | Region I |
| Robert Morgan | Allana Buick & Bers, Inc. | CA | Quality Assurance Observer | Region V |
| Mark Munley | Firestone Building Products | CA | Industry | Region V |
| Kyle Nelson | Illinois State University | IL | Student | Region III |
| Zacarias Neu | The Citadel | SC | Student | Region II |
| Matthew Norman | MN Roof Consulting | MI | Quality Assurance Observer | Region III |
| Mike O'Brien | Snyder Roofing & Sheet Metal | WA | Industry Affiliate | Region V |
| Paul Phillips | DESIGN7, INC. | CA | Industry | Region V |
| Renee Rathbone | Algonquin College | ON | Student | Region VII |
| Grace Ray | Oregon State University | OR | Student | Region V |
| John Robichaud | QCA Systems Ltd. | MB | Quality Assurance Observer | Region VI |
| Carlos Rodriguez | Noble Waterproofing & Coatings | CA | Industry | Region V |
| Byeong Mo Seo | North Carolina State University | NC | Student | Region II |
| Chase Shanley | The Citadel | SC | Student | Region II |
| Stephen Shanton | Venture Construction Group of Florida, Inc. | FL | Industry | Region II |
| Brig Spurck | Young & Associates | TX | Consultant Affiliate | Region IV |
| Amanda Stuckey | Virginia Tech | VA | Student | Region II |
| Robert Sutton | Sutton Inspection & Consulting, LLC | TX | Quality Assurance Observer | Region IV |
| Jason Tuberville | Links Construction | TX | Industry | Region IV |
| Yeo Beom Yoon | North Carolina State University | NC | Student | Region II |
| Juan Zuniga | Roofing Services | ON | Industry | Region VII |