August 26, 2019
Baird Elected CSI Chicago President
Andrea Baird, senior architect for Raths, Raths & Johnson (RRJ), has been elected as president of the Construction Specifications Institute's (CSI's) Chicago Chapter. Baird has over 12 years of experience specializing in the evaluation and repair design of building enclosure components and systems. She is a registered architect, a licensed professional engineer, is active with ASTM International and the Building Enclosure Council of Chicago, and is a Consultant member of IIBEC.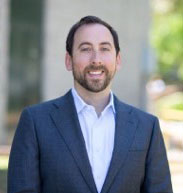 Connolly Joins Walker Consultants
Sean Connolly, RWC, RA, CCS, has joined Walker Consultants as director of the building envelope. Connolly is an architect licensed in California and Washington, an RWC and Consultant Affiliate member of IIBEC, and has over a decade of experience in providing BE services, including due diligence assessments, investigations, design, bidding/negotiation, plan check, construction administration, and quality assurance testing. Walker Consultants has 22 domestic and one international office. Connolly will be working out of the Irvine, California, office.
Liscum Retires from SOPREMA
Curt Liscum, RRC, RRO, of Marion, IA, technical services manager for SOPREMA, has retired from that position. After serving in the U.S. Navy, he received a civil engineering technology certificate from Hawkeye Institute of Technology in Waterloo, IA, and landed a job with The Maytag Company. Afterwards, he worked with Shive-Hattery Engineers, Terracon Consultants, Roof Tech, and Benchmark. A longtime member of IIBEC, Liscum is a former director of IIBEC's Regions III and IV. He continues to serve on its Building Enclosure Symposium Committee and RRO Exam Development Subcommittee, and plans to do some consulting in retirement.
Johnson and Potee Join Amtech
Sara Johnson, PE, has joined Amtech in Denver from Facility Engineering Associates, where she worked for five years. She graduated from Colorado State University with a BS in civil engineering and will be a project manager at Amtech.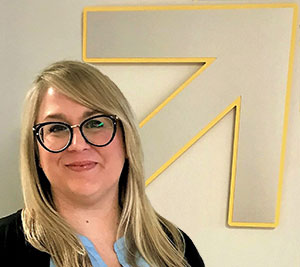 Amelia Potee, AIA, LEED AP, is joining Amtech's architectural design group in Dallas. She comes to the company from TreanorHL, where she served as a project architect for three years. Prior to that she spent a decade with a variety of Dallas-based architectural firms. Potee graduated from the University of Texas at Arlington and will be a project manager at Amtech.
Both Johnson and Potee are Consultant Affiliate members of IIBEC.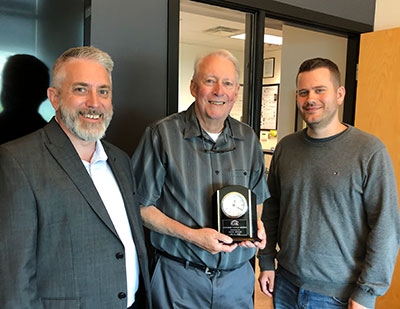 John Wells Recognized by RCABC
The Roofing Contractors Association of British Columbia (RCABC) has inducted John W. Wells, RRO, and IIBEC Member Emeritus, into the RCABC Honourary Council. The council recognizes persons who have contributed to the community, the association, or the construction industry. Wells has been an integral part of the RCABC for many years and recently retired from J.W. Wells Consulting Inc. Wells is shown here with his son, current RCABC Technical Advisor Doug Wells, RRO (an Associate member of IIBEC), and RCABC Board of Directors President Kevin Moss. John was IIBEC's region director for Canada from 2010-2012 and currently serves on IIBEC's Bylaws Committee.
New Registrations in July 2019
Name
Registration
Date
Program
Region
Ashley Allard
7/22/2019
RRO
Region V
Roman Cherkasov
7/2/2019
REWO
Region V
Chris Clarke
7/22/2019
REWO
Region IV
Stephen J. Cooper
7/16/2019
RRC
Region I
Jordan E. Crump
7/2/2019
REWO
Region V
Daniel Demolin
7/11/2019
RRO
Region V
Gary L. Gilmore
7/18/2019
REWO
Region IV
Aaron Gonzalez
7/26/2019
RRO
Region IV
Samantha Gragg
7/21/2019
RRO
Region V
Bryan D. Hill
7/15/2019
RRC
Region V
Krista Looney
7/15/2019
RRO
Region IV
Alexandru G. Olaru
7/15/2019
RRO
Region VI
Aaron Shaffner
7/29/2019
REWO
Region IV
Timothy Sullivan
7/23/2019
REWO
Region I
Nicholas Vujnov
7/3/2019
RRO
Region III
New Members in July 2019
| Name | Company | State | Type | Region |
| --- | --- | --- | --- | --- |
| Giulia Alimonti | DeSimone Consulting Engineers | NY | Consultant | Region I |
| Brandon K. Betsa | Building Management Consultants | GA | Consultant | Region II |
| Gregory S. Cassels | Second Opinion Public Adjusters, LLC | TX | Associate | Region IV |
| Blake Emmerson | Pro-Spec Roof Consultants & Associates | ON | Consultant Affiliate | Region VII |
| Houston Farris | Pie Consulting & Engineering | TX | Consultant Affiliate | Region IV |
| Brian Fernandez | Seaman Corp/FiberTite Roofing Systems | OH | Industry Affiliate | Region I |
| Andrew Fix | ECS Mid-Atlantic, LLC | VA | Consultant Affiliate | Region II |
| Neal Frasier | SKA Consulting Engineers, Inc. | SC | Consultant Affiliate | Region II |
| Douglas E. Graul | Shepard & Associates, LLC | SC | Quality Assurance Observer | Region II |
| Matt Greco | Soprema, Inc. | NC | Industry Affiliate | Region II |
| Carl Greene | McNeil Engineering | UT | Consultant | Region V |
| John W. Hunt | Building Exterior Solutions, LLC—A Terracon Company | TX | Consultant Affiliate | Region IV |
| Nataniel Iglesias | Building Engineering-Consultants, Inc. | GA | Consultant | Region II |
| Edgar Levy | Raymond Engineering-Georgia, LLC | GA | Consultant Affiliate | Region II |
| Richard Meyer | NW Professional Roofing Services, Inc. | WA | Consultant Affiliate | Region V |
| J.W. Mollohan | Dryvit Systems, Inc. | GA | Industry | Region II |
| Scott Neilsen | Tremco Canada | ON | Industry Affiliate | Region VII |
| Gerald Nelson | Terracon | TX | Quality Assurance Observer | Region IV |
| Keith P. Nelson | ECS Mid-Atlantic, LLC | VA | Consultant Affiliate | Region II |
| James A. Nissen | GAF Materials Corp. | NJ | Industry | Region I |
| Patrick Norton | Wessling Architects | MA | Consultant | Region I |
| Billy D. Owens | GC3, LLC | IA | Industry | Region III |
| Carlos Rogers | Moisture Intrusion Solutions | FL | Consultant | Region II |
| Matt Rounds | Reeves Consulting, Inc. | GA | Quality Assurance Observer | Region II |
| Brent J. Schall | The Adkins Association, Inc. | MN | Quality Assurance Observer | Region III |
| Paul Smause | Atlantic & Caribbean Roof Consulting, LLC | FL | Consultant | Region II |
| Matthew Smith | Nelson Forensics | TX | Consultant | Region IV |
| Francois Thomas | Tierra, Inc. | FL | Consultant | Region II |
| Sara Tripp | Seven Generations Architecture & Engineering, LLC | MI | Consultant | Region III |
| John Urbanovsky | Building Engineering-Consultants, Inc. | TX | Consultant | Region IV |
| Michael C. Wheatley | Mid-South Roof Systems | GA | Industry | Region II |