July 23, 2019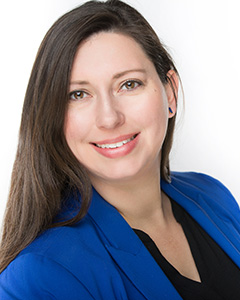 McDonald Joins Bodis Group, Inc.
Julie McDonald, REWC, has joined Bodis Group, Inc. in Denver, CO, as a senior building envelope consultant. Bodis Group, Inc. specializes in roof design, audits, and asset management services. McDonald will provide project management, business development, and technical oversight of building envelope services. She is a Consultant Affiliate member of IIBEC, and chairs the Emerging Professionals Committee.
JM Promotes Nickum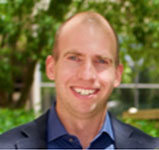 Johns Manville has named Derek Nickum, EIT, the product manager for PVC, coatings, and liquid flashings. Most recently the group channel manager, Nickum has been with the company for six years. Prior to that, he earned his BS in architectural engineering from the University of Colorado and began his career in construction operations. Nickum is an Industry Affiliate member of IIBEC.
Mike Ennis to Retire
Mike Ennis, RRC, CDT, technical director for SPRI since 2006, has announced his retirement effective January 1, 2020. A Consultant member of IIBEC, he worked for Dow Chemical Company in various research and product development capacities for 30 years prior to his tenure with SPRI. He was also a member of the Construction Specification Institute. Ennis will be succeeded as SPRI technical director by Randy Ober.
Hogan Excels in Senior Games
Lyle Hogan, F-IIBEC, RRC, an IIBEC member since 1989, recently participated in the Greater Greensboro Senior Games. He won first place in the men's shotput age 60-64 bracket with a distance of 32'11". He also placed first in the billiards tournament for his age bracket, second in the 5K cycle with a time of 13:57.88, and second in the mile cycle with a time of 03:28.44.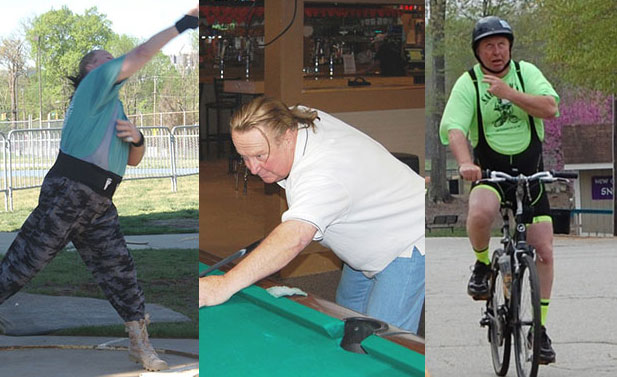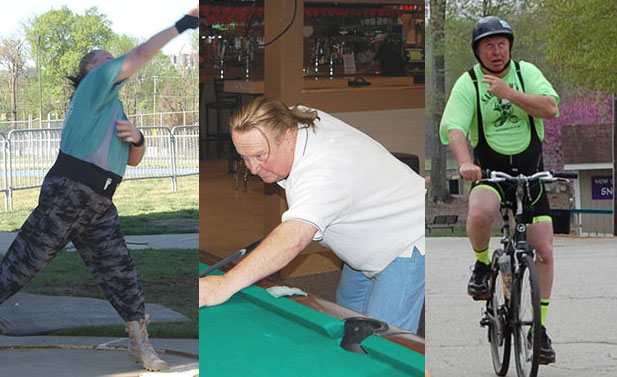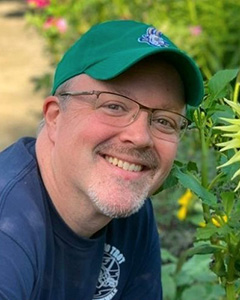 John Andrew "Andy" Cleveland Passes Away
John Andrew "Andy" Cleveland, 44, of Agawam, MA, died suddenly April 26, 2019. He worked for Olympic Roofing Products for over 20 years, where he was a senior technical specialist. He was a member of the Mawaga Sporting Club and was a competitive BBQ smoker. He is survived by his girlfriend Sheena McConal, father John Cleveland, and sisters Laura Cleveland and Sarah Elliott. Memorial donations may be made to NAMI of Western Mass. Cleveland was an Industry Affiliate member of IIBEC. You can view his full obituary online.
New Registrations in June 2019
| Name | Registration Date | Program | Region |
| --- | --- | --- | --- |
| Simone S. Ballard | June 4, 2019 | RRO | Region VI |
| Nathan Blackburn | June 6, 2019 | RRO | Region V |
| Timothy D. Clepper | June 14, 2019 | RRO | Region III |
| Bradley J. Conlin | June 28, 2019 | RRO | Region III |
| S. Anthony DeVito | June 3, 2019 | RRO | Region I |
| Fan Feng | June 21, 2019 | REWO | Region IV |
| Joseph C. Ferrell | June 20, 2019 | RRC | Region IV |
| Jon Gower | June 8, 2019 | REWO | Region IV |
| James E. Hobbs | June 22, 2019 | RRO | Region I |
| Pryce A. Joyner | June 14, 2019 | RRO | Region V |
| Matthew Latka | June 11, 2019 | REWO | Region IV |
| Justin P. Long | June 12, 2019 | RWC | Region I |
| Jeffrey H. Poe | June 10, 2019 | RRC | Region II |
| Richard Scruggs | June 20, 2019 | RRO | Region I |
| Jason E. Sena | June 13, 2019 | RRO | Region V |
| Kevin Versak | June 27, 2019 | RRO | Region I |
| William C. Word | June 28, 2019 | RRO | Region II |
| John C. Wylie | June 26, 2019 | RRO | Region II |
New Members in June 2019
| Name | | State | Type | Region |
| --- | --- | --- | --- | --- |
| Donato Amaya | Raba-Kistner Consultants, Inc. | TX | Consultant Affiliate | Region IV |
| Michael Bullock | Building Engineering-Consultants, Inc. | TX | Consultant Affiliate | Region IV |
| John E. Bush | JR Bowman | GA | Consultant | Region II |
| William Callahan | Vidaris, Inc. | NY | Consultant | Region I |
| Robert Cvejanovich | AECOM | VA | Consultant | Region II |
| Alejandro Folchi | Terracon | TX | Consultant Affiliate | Region IV |
| Brandon Foster | Building Engineering-Consultants, Inc. | TX | Consultant | Region IV |
| Andrew Franklin | REI Engineers | VA | Consultant Affiliate | Region II |
| Albert Greer | Greer Roofing | CO | Quality Assurance Observer | Region V |
| Susan Guida | ARMM Associates, Inc. | NJ | Consultant | Region I |
| Karl W. Howerter | Advantage Engineers, LLC | PA | Consultant Affiliate | Region I |
| Sara A. Johnson | Amtech Solutions, Inc. | CO | Consultant Affiliate | Region V |
| Sean Kelley | Northeast Contracting Corp. | VA | Industry | Region II |
| David Kimball | PROSOCO, Inc. | NY | Industry | Region I |
| Abraham Koury | PROSOCO, Inc. | KS | Industry | Region III |
| John Lamb | Structural Waterproofing Consultants | OR | Consultant | Region V |
| Jon Linville | Exact Claim Solutions, Inc. | IN | Associate | Region III |
| Daniel Munt | Sika Corporation | NJ | Industry Affiliate | Region I |
| Rony Paredes | SK&A Consulting Structural Engineers | MD | Consultant | Region I |
| Jacob Rothwell | Johns Manville | MO | Industry | Region III |
| Anthony S. Runge | Hollon+Cannon Group, LLC | TX | Quality Assurance Observer | Region IV |
| Devon Silvey | Raymond Engineering-Georgia, LLC | GA | Quality Assurance Observer | Region II |
| Jason Taylor | Hudson's Bay Company | ON | Facility Manager | Region VII |
| Cody Varcoe | | MB | Quality Assurance Observer | Region VI |
| Gary G. Weaver | Atlas Consulting, Inc. | CA | Consultant | Region V |
| Anna Wynn | Homeworks Construction, Inc | HI | Industry | Region V |