October 1, 2019
Meyer Joins GAF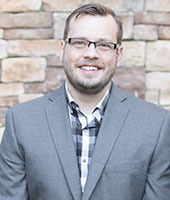 Benjamin Meyer, AIA, NCARB, LEED AP, has joined the building and roofing science team of GAF, which consists of director Jennifer Keegan, AAIA; architect James R. Kirby, AIA; and advisor Thomas Taylor, PhD. Meyer joins GAF from ECS Mid-Atlantic, LLC, where he worked as a building enclosure principal architect, managing the department and specializing in assessment, design, testing, and remediation of building enclosure systems. Prior to that role, he worked as a building science and sustainability leader with DuPont Tyvek Building Envelope Solutions. He earned his Master of Business Administration, Master of Architecture, and Bachelor of Science in Architecture degrees from the University of Cincinnati.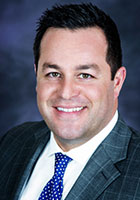 Steinberg Promoted at Carlisle
Brett Steinberg has been promoted to general manager of CCW. Based in Wylie, TX, Steinberg joined Carlisle as Eastern States sales manager in 2018. He has a B.A. in communications from Richard Stockton College. Steinberg has been an Industry member of IIBEC for five years.
Guilbeault Passes Away
Paul Guilbeault, of Windsor, ON, a project manager for IRC Building Services Group of Tecumseh, ON, passed away suddenly on September 8 at the age of 57. Guilbeault was a longtime member of IIBEC and previously held the RRO designation. He joined IIBEC in 2004 as a Quality Assurance Observer. He is survived by soulmate Karey Bain; his children, Jocelyn, Zach and Savannah, and Blake and Amy Bain; and siblings Gene, Annette, Aline, Yvonne, Denis, and Rose.
New Registrations in August 2019
| Name | Registration | Program | Region | State |
| --- | --- | --- | --- | --- |
| Richard Anderson | August 5, 2019 | RRO | Region II | GA |
| Madison B. Baugh | August 30, 2019 | REWO | Region II | AL |
| Cody Butler | August 29, 2019 | RRC | Region IV | TX |
| Robert Cvejanovich | August 15, 2019 | RRO | Region II | VA |
| Abdelhalim Hafiz | August 26, 2019 | RRO | Region II | FL |
| Connor J. Harkey | August 5, 2019 | RRO | Region II | AL |
| Robert Hemphill | August 21, 2019 | RRC | Region V | CA |
| Jeorge Hopkins | August 1, 2019 | REWC | Region V | WA |
| Jeorge Hopkins | August 7, 2019 | RBEC | Region V | WA |
| Max C. Morrill | August 12, 2019 | RRC | Region II | NC |
| Gary Nassibian | August 30, 2019 | RRC | Region VII | TX |
| Movser Ngai | August 30, 2019 | REWO | Region I | MD |
| Bryan C. Staffel | August 28, 2019 | REWC | Region IV | TX |
| Jason E. Taylor | August 30, 2019 | RRO | Region V | WA |
New Members in August 2019
| Name | Company | Region |
| --- | --- | --- |
| Adrian Akerman | | Region I |
| Christine Baxter | Baxter Roof Consulting | Region VI |
| Maziyar Bolour | Walter P Moore & Associates, Inc. | Region VII |
| George Boudreau | LWA Consulting, Inc. | Region VII |
| Shauna Brazzell | DFW International Airport | Region IV |
| Daniel Buck | Allana Buick & Bers, Inc. | Region V |
| Scott Campbell | IRC Group | Region VI |
| Sean P. Chavarria | Allana Buick & Bers, Inc. | Region V |
| Duke Choi | Hensel Phelps | Region V |
| Chris Coutu | Atlas Engineering, Inc. | Region II |
| Vincent C. Damiano | Moisture Intrusion Solutions | Region II |
| Kevan R. Doxtater | | Region IV |
| David Erney | Lowry's Specialty Distribution | Region V |
| Joao Esteves | Sika Sarnafil-A Division of Sika Corporation | Region I |
| Lee Fischer | Elkin Engineering | Region II |
| Andy Fort | Crabapple Roofing | Region II |
| Jason Gregorie | Applied Building Sciences, Inc. | Region II |
| Dale Klischuk | Summit Contracting Ltd. | International Members - Excluding Canada |
| Michael J. Long | Rooftop Inspector LLC | Region II |
| Michael D. Lukach | Celoseal Roofing, Inc. | Region V |
| Steven Molson | Dycon Roof Consultants, Inc. | Region VII |
| David Moore | ECS Limited | Region II |
| Herb W. Oberg | JRS Engineering Ltd. | Region V |
| Matthew Poisel | | Region II |
| Ken Pringle | Roofing Contractors Alliance of Canada, Inc. | Region VII |
| Taylor Rix | | Region IV |
| Chad Robson | Robson Wall Systems, Inc. | Region VI |
| Anthony Rolfes | Fulcrum Claims Consulting | Region III |
| mark scott | Building Systems LLC | Region V |
| Sean Sims | | Region V |
| Linda Song | JE DUNN | Region V |
| Shelton Stargell | Mid-South Roof Systems | Region II |
| Sean Stuart | AESTIMO, Inc. | Region IV |
| Melgem M. Vargas | The Irvine Company | Region V |