January 30, 2018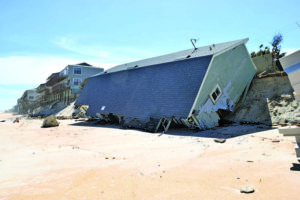 Costs to the state of Florida from the effects of Hurricane Irma are staggering:
The insurance industry is facing $6.55 billion in property damage claims.
Utility customers may be asked to pay more than $1 billion for power restoration.
Agriculture officials estimate a $2.5 billion hit on crops and facilities.
The Florida Division of Emergency Management says federal agencies have provided more than $2.49 billion to help cover losses.
Also impacting the state are costs from Hurricane Maria, which caused massive evacuations from Puerto Rico and the Virgin Islands to the state.
— News Service of Florida