August 4, 2017
IMI Hires Jeff Diqui
Jeff Diqui has joined International Masonry Institute (IMI)'s technical team as director of technical services in the Chicago Metro area. He holds a bachelor of science degree in architectural engineering with an emphasis in structural engineering, and has more than 26 years of experience that has primarily focused on the building enclosure. His range of knowledge includes building condition assessments and moisture intrusion investigations. He has presented nationally regarding the importance of maintaining continuity of heat, air, and moisture controls of the enclosure and stressed the ever-important interface detail.
As director of technical services for IMI, Diqui will advise on masonry assemblies from a holistic design and construction perspective, including knowledge transfer of industry information. Support will be provided through education and project-related activities for architects, engineers, contractors, owners, code officials, academia, etc.
Diqui has been an RCI member since 2004.
---
Keener Joins WJE's San Antonio Office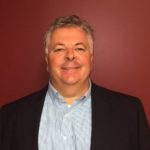 On July 31, Wiss, Janney, Elstner Associates, Inc. (WJE) announced the hiring of Pete Keener as an Associate III in their San Antonio Office. Keener has over 28 years' experience in all aspects of roofing and building envelope systems. He will project-manage multiple key clients in the San Antonio area. Keener will also maintain his commitment as  liaison to the San Antonio Branch of the Central Texas Chapter of RCI. Keener has been a member of RCI since 1994, and was one of the founding members of the Great Lakes Chapter of RCI. WJE looks forward to utilizing Keener's experience and expertise in solving their clients' difficult building envelope issues.
---
Grant Writes Book for Students of Architecture
Elizabeth Grant, RCI member since 2004 and recipient of RCI Foundation funding, has recently published a book entitled Integrating Building Performance with Design: An Architecture Student's Guidebook. The book is now available on the Routledge website and also on Amazon.com. The book includes work from student design competitions sponsored by the RCI Mid Atlantic Chapter at Virginia Tech's School of Architecture + Design. The book is primarily intended as a textbook for architecture students, but will also be of interest to intern and early-career architects, consultants, and engineers, and those who employ them. Following is a short summary of the book:
Architects aim to design places that occupants care about and care for, and maintain and enjoy for a long time. Unfortunately, in practice, architects too often relegate concerns of building integrity and comfort to consulting engineers or other specialists. This can result in buildings where these fundamental considerations become afterthoughts, or even worse, are not considered at all. To ensure the creation of truly sustainable structures, architecture students must learn strategies for addressing building performance and ecologically responsible design in their work. But how can students address these seemingly complex parameters while also designing beautiful spaces? This book answers this question with a straightforward approach to incorporating building performance within the design process. It offers simple exercises, along with examples of successful student projects that have made this connection. It also includes case studies of built work to stimulate creativity and show what is possible when performance is considered early and often in architectural design.
---
Deaths
Kittye Rouse
Kittye Leah Kiper Rouse, RRC, RRO, RA, CCS CCCA, NCARB passed away on July 20, 2017 after fighting cancer. She had a degree in architecture from Louisiana State University, and joined RCI in 2011. She was a member of Region IV, and held RRO and RRC designations.
You can visit her obituary (quoted below) to leave condolences.
Sometime after she passed the licensing exam (on her first attempt!), she formed Kiper Architects of Baton Rouge with her father, a Shreveport architect. In 2007, she joined the Office of Facility Planning and Control (FP&C) in the Louisiana State Division of Administration. At FP&C, she represented the interests of the State of Louisiana on many projects including the waterproofing of the Cabildo and Presbytere and the construction of the championship golf course in New Orleans City Park."
---
Leo Legatski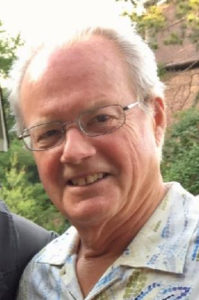 On July 15, 2017, Leo Arne Legatski passed away from cancer at the age of 74. He held bachelors and masters degrees in civil engineering, and a masters of business adminstration. He used this expertise in the formation and running of his company, Elastizell Corporation of America. He has been the owner and president of Elastizell since 1971. Over the years he was a member of ACI, ASTM, CSI, and RCI. Legatski joined RCI in 1994, and was a member of Region III. In May of 2000, he wrote an article for RCI Interface about his subject of expertise, cellular concrete. You can visit his full obituary (quoted below) to leave condolences.
Leo will be fondly remembered for his unending generosity, intelligence, quick wit, helpfulness, and ethical business practices. He dedicated his life to his company, Elastizell Corporation of America. Its success and network of country-wide loyal Applicators (customers and associates) throughout the US are testaments to Leo's attention to detail, honesty and skills as an engineer."
---
New Registrations May through July 2017
| Name | New Designation | Company | Certification Date | Region |
| --- | --- | --- | --- | --- |
| Michael W. Brogan, RRO | RRO | Construction Systems Group Inc. | 7/19/2017 | Region II |
| Brian Carroll, RRO | RRO | Carroll Group, LLC | 5/20/2017 | Region II |
| Edward A. Crank, RRO | RRO | Technical Assurance Inc. | 5/5/2017 | Region I |
| Stephen Epp, RRO | RRO | Read Jones Christoffersen Ltd. | 6/28/2017 | Region VI |
| Kevin J. Gardner, RRO | RRO | Gardner Engineering Inc. | 5/31/2017 | Region I |
| Jacob E. Hebert, RRO | RRO | Building Management Consultants | 5/10/2017 | Region II |
| Scott R. Hillard, RRO | RRO | Polyglass USA, Inc. | 6/19/2017 | Region II |
| Matthew J. Hopkins, RRO | RRO | BLUEFIN LLC | 6/20/2017 | Region II |
| Kyle M. Jones, RRO | RRO | Tremco Inc. | 6/16/2017 | Region I |
| Hari K. Korpal, RRO | RRO | AUM Building Science & Engineering Ltd. | 5/27/2017 | Region VI |
| Samantha N. Maki, RRO | RRO | Read Jones Christoffersen Ltd. | 6/26/2017 | Region VI |
| Wesley R. McNeely, RRO | RRO | Raymond Engineering-Georgia, LLC | 5/8/2017 | Region II |
| Gary Nassibian, RRO | RRO | Nassibian Inc. | 7/26/2017 | Region VII |
| Walker J. Ozier, RRO | RRO | Fuller Group Inc. | 5/3/2017 | Region II |
| Bradley K. Pranke, RRO | RRO | Intertek PSI | 5/25/2017 | Region II |
| Francisco C. Reina, RRO | RRO | Pie Consulting & Engineering | 7/27/2017 | Region V |
| Robert Robertson, RRO | RRO | Technical Assurance | 6/2/2017 | Region I |
| Hannah Safren, RRO | RRO | Polyglass USA | 6/13/2017 | Region I |
| Rebekah Seals, RRO | RRO | | 7/20/2017 | Region II |
| Jeffrey D. Sebring, RRO | RRO | Roofing Technology Associates | 6/5/2017 | Region III |
| Stephen Soutar, RRO | RRO | Pinnacle Group Inc. | 5/5/2017 | Region VII |
| Daniel E. Sowell, RRO | RRO | RDH Building Science | 5/31/2017 | Region V |
| David Wegemer, RRO | RRO | Raymond Engineering-Georgia, LLC | 7/25/2017 | Region II |
| Miles C. Wolfgang, RRO | RRO | Terracon | 7/28/2017 | Region II |
| Justin L. Bell, B.Com, RRC, RRO, CDT | RRC | Goodwin Roof Inspections and Consulting (1999) Ltd. | 7/12/2017 | Region VI |
| Geoffrey F. Besse, RRC, RRO | RRC | GBI Consultants & Public Adjusters | 7/28/2017 | Region IV |
| Robert Zmijewski, RRC, AIA | RRC | RZ Associates, LLC | 7/10/2017 | Region I |
| Derek Cundiff, RRC, RWC, AIA | RWC | Cornett & Cundiff Inc. | 5/12/2017 | Region II |
| Jason McKenzie, RRO, RWC | RWC | Pie Consulting & Engineering | 6/14/2017 | Region V |
| Daniel Atwell, RRC, RRO, REWO, CDT | REWO | ADC Engineering Inc. | 5/8/2017 | Region II |
| Derek Josephson, RRO, REWO | REWO | Professional Roof Consultants Inc. | 5/10/2017 | Region V |
| Steven J. Walker, REWO | REWO | Terracon | 7/18/2017 | Region II |
New RCI Members May through July 2017
| Name | Company | State | Type |
| --- | --- | --- | --- |
| Kevin Ainscow | | AB | Industry Affiliate |
| Matt Allen | Royal Adhesives & Sealants Inc. | IL | Industry |
| Daniel Andres | RTC Waterproofing & Restoration Inc. | TX | Industry |
| Matthew Angiolo | Carlisle Construction Materials | WI | Industry |
| Thomas Broughton | Terracon | TX | Quality Assurance Observer |
| Lionel Bussiere | AMEC Foster Wheeler | NC | Quality Assurance Observer |
| Joanna Carbone | Soprema Inc. | FL | Industry Affiliate |
| Roman Cherkasov | Wetherholt and Associates Inc. | WA | Quality Assurance Observer |
| Jason Cherry | Cherry Infrared LLC | VA | Industry |
| David Coggiola | Atlas Roofing Corporation | TX | Industry Affiliate |
| Adolfo Cotilla | ACAI Associates Inc. | FL | Consultant |
| Wardell Coutee | Conley Group Inc. | TX | Quality Assurance Observer |
| Dennis Croughwell | Douglas J. Wooliver & Sons, Inc. | MA | Industry |
| Michael Crow | RedTree Consulting | AZ | Consultant |
| Jon Crumrine | ATech Northwest | OR | Consultant |
| Alex Cuffie | Morrison Hershfield | GA | Consultant |
| Jim Culliton | NA Engineering Associates Inc. | ON | Consultant |
| Gabriela Depillis | Soprema Inc. | FL | Industry Affiliate |
| William Dery | The Vertex Companies, Inc. | MO | Consultant Affiliate |
| Joshua Dewey | IKO Industries | SK | Industry |
| Jamieson Droheim | MA Caputo Associates LLC | CT | Consultant Affiliate |
| James Elkin | Elkin Engineering | SC | Consultant |
| Chad Ellis | RTC Waterproofing & Restoration Inc. | TX | Industry Affiliate |
| Antonio Eretzian | Megatec Development | NY | Consultant |
| Virginia Fereday | Malarkey Roofing Products | CA | Industry Affiliate |
| Charles Ferrette | SR Products | OH | Industry |
| Linda Fu | Marx Okubo | CA | Consultant Affiliate |
| Ralph Galvan | Trufast Corp. | TX | Industry |
| Kyle Grunder | Wiss Janney Elstner Associates Inc. | TX | Consultant Affiliate |
| Karl Guderian | RTC Waterproofing & Restoration Inc. | TX | Industry Affiliate |
| Buddy Hall | Nelson Hall & Associates Inc. | NC | Consultant |
| Rob Hawks | NRCA | IL | Associate |
| Roy Haynes | Raymond Engineering-Georgia, LLC | GA | Quality Assurance Observer |
| Michael Hendrycks | Fishburn Sheridan & Associates Ltd. | ON | Quality Assurance Observer |
| Clyde Henry | CEH Consulting LLC | PA | Consultant |
| Richard Hollis | | CO | Industry |
| Ernesto Infante | Englert Inc. | FL | Industry Affiliate |
| Paul Johannesson | Pinchin Ltd. | ON | Consultant Affiliate |
| Frank Jones | HDH Associates PC | VA | Quality Assurance Observer |
| Mark Jones | Williamson & Associates Inc. | GA | Consultant Affiliate |
| Roderick Jones | | IL | Student |
| Charles Kemp | Emersion Design | OH | Consultant |
| Eric Kleinschmidt | ITW Valeron Strength Films | IL | Industry |
| Larry Lee | Terracon | GA | Consultant |
| Michael Leonard | | IL | Consultant Affiliate |
| Susan Link | American Restoration | TX | Industry |
| Roman Lipiec | Nelson Forensics | TX | Consultant |
| William Long | Carlisle Construction Materials | UT | Industry Affiliate |
| Robert Mackerron | Reconroofing & Gutter Services | MA | Industry |
| John Markarian | John Markarian Construction | CA | Consultant |
| Eric Meehan | Raymond Engineering-Georgia, LLC | NC | Consultant Affiliate |
| Mark Meshulam | Mark Meshulam LLC | IL | Consultant |
| David Montross | Montross Companies, Roofing, Decking and Weatherproofing System | CA | Industry |
| Andrew Morse | Royal Adhesives & Sealants Inc. | MA | Industry |
| Hamid Mukhtar | Star Consultants Inc. | OH | Consultant |
| Ryan Nash | ECS Mid-Atlantic LLC | VA | Quality Assurance Observer |
| James Nelson | Nelson Roofing | SC | Industry |
| Ryan O'Connell | RMT Roofing & Waterproofing Consultants Inc. | MO | Consultant |
| Rony Paredes | The SK&A Group | MD | Consultant |
| Mike Perry | ARMKO Industries Inc. | TX | Industry Affiliate |
| Arvil Price | Americas Choice Inspections | NC | Quality Assurance Observer |
| Christopher Reed | Fry Reglet | CA | Industry |
| Luis Rodriguez | GAF Materials Corp | FL | Industry Affiliate |
| Robert Rusca | AIA Florida Northwest | LA | Consultant |
| Adam Safadi | WSP Group | ON | Consultant |
| Judith Salinas | Certified Contracting Group, Inc. | FL | Industry |
| Kyron Schuch | Polyglass USA, Inc. | FL | Industry |
| Keith Schutter | Gresham, Smith and Partners | FL | Consultant |
| Ivan Sekularac | WSP Canada Inc. | ON | Consultant Affiliate |
| Marco Sieber | Polyglass USA, Inc. | FL | Industry |
| Zachary Smith | Student | TX | Student |
| Justin Sock | Florida Rep Group | FL | Industry |
| David Spaulding | ICP Adhesives & Sealants, Inc. | OH | Industry |
| Jared Stephenson | Stephenson & Murphy Group, LLC | KY | Consultant |
| David Stubbs | Sheffield Metals International | CO | Industry |
| Trenten Swank | | TX | Quality Assurance Observer |
| Daniel Tempas | Dow Building Solutions | CA | Industry Affiliate |
| Matthew Theberge | Johns Manville | CT | Industry |
| Ron Thomas | Sika Sarnafil A Division of Sika Corporation | GA | Industry |
| Shanna Thweatt | Time Equities Inc. | NY | Associate |
| David Torma | Professional Engineering Associates | MI | Quality Assurance Observer |
| Hans Turner | Sika Corporation | FL | Industry Affiliate |
| Rob Van Winkle | Los Alamos National Laboratory | NM | Facility Manager |
| Val Varga | J Taylor & Associates Ltd. | BC | Consultant Affiliate |
| Lucio Vasquez | Sherwin Williams | FL | Industry |
| Marvin Wagner | | VA | Quality Assurance Observer |
| William Walker | | FL | Consultant |
| Derek Wansbrough | Semple Gooder Roofing Corporation | ON | Industry Affiliate |
| Peter Wenz | Sika SarnafilA Division of Sika Corporation | NY | Industry Affiliate |
| Lauren Whitney | TBS Services Inc. | NJ | Consultant Affiliate |
| Stuart Williams | Facility Engineering Associates PC | CO | Consultant |
| C. Bruce Williamson | Conley Design Group Inc. | VA | Quality Assurance Observer |
| Seth Worthen | Wetherholt and Associates Inc. | WA | Quality Assurance Observer |
| Robert Zmijewski | RZ Associates, LLC | NJ | Consultant |