December 7, 2016
John Hebert Passes Away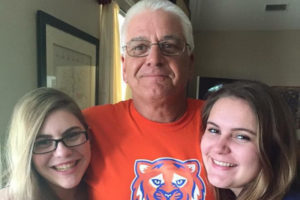 John Hebert passed away suddenly on Monday, December 5th. A Region IV member from Houston, TX, Hebert earned his RRO in 2010.
He is survived by his wife, Linda, and two daughters, Lane and Cooper. A Celebration of Life Service is listed below.
To assist the family with funeral, hospital, and other expenses associated with his sudden departure, donations may be given to the family through a Go Fund Me page. The Hebert family thanks you for all generous donations as they continue to cope through this most difficult time.
Celebration of Life for John Hebert:
When: Friday, December 16, 2016 at 10:00 a.m.
Where: Good Shepherd United Methodist Church
20155 Cypresswood Drive, Cypress, Texas, 77433
Bock and Christensen to Direct and Manage CBRE BE Group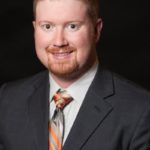 CBRE Assessment & Consulting Services (ACS) announces the development of a new Building Envelope Group in its Kansas City, Missouri office. Michael Bock, RBEC, CCCA, has been tapped as a director to manage the group. In addition, Logan Christensen, RRO, has joined the CBRE staff with a focus on adding services and assisting with the development and training of the building envelope team. Bock joins CBRE with 18 years of experience in the roofing and waterproofing industry. He is currently the immediate past president of the Mid-America Chapter of RCI and has served as a subject matter expert for multiple registration exam development committees for RCI. Christensen comes to CBRE from Nova Consulting in Arvada, CO. He earned a BS in architectural engineering form the University of Wyoming and belongs to RCI, the American Society of Civil Engineers (ASCE), and the Society of Professional Rope Access Technicians.