December 14, 2017
WJE Hires Ethan Field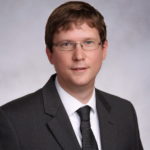 Wiss, Janney, Elstner Associates, Inc. (WJE) has hired Ethan Field, PE, as a senior associate in its Boston office. Prior to joining WJE, Field worked as a senior staff engineer with Simpson Gumpertz & Heger, Inc. in Waltham, MA. A graduate of Bucknell University in civil engineering, Field received an MS in engineering management from Northeastern University. He is a Consultant member of RCI and a member of the American Society of Civil Engineers.
Pazera joins PIMA as Technical Director
The Polyisocyanurate Insulation Manufacturers Association (PIMA) has announced Dr. Marcin Pazera as its new Technical Director. With an engineering background and 16 years of experience in the building, construction, and insulation industries, Pazera brings valuable technical proficiency to this role.
In his new role, Pazera will coordinate all technical-related activities within PIMA, serve as a primary technical liaison to organizations involved in the development of building standards, and represent the polyiso industry at industry-related meetings.
Pazera is an Associate member of RCI who holds a doctoral degree in mechanical engineering from Syracuse University and has demonstrated experience in evaluating the energy and moisture performance of a variety of insulation products.
New Registrations in November, 2017
| Name | Registration Date | Program | Region |
| --- | --- | --- | --- |
| Culbert Carolino | November 14, 2017 | REWC | Region II |
| Matthew A. Copestick | November 8, 2017 | RRC | Region I |
| Tamer Duman | November 2, 2017 | RRO | Region II |
| Raed J. Estephanian | November 3, 2017 | RRO | Region II |
| Gary Gilmore | November 17, 2017 | RRO | Region IV |
| Jay T. Henning | November 27, 2017 | RRC | Region III |
| Cale J. Prokopf | November 21, 2017 | REWO | Region III |
New Members in November, 2017