February 17, 2017
Gernetzke Opens New Office
Thomas M. Gernetzke, RBEC, FRCI, has opened a new business, Building Envelope Professionals Group, LLC, at 602 Pleasant Oak Dr., Ste. A, Oregon, WI, 53575. Gernetzke, a past president of RCI, was previously with Facility Engineering, Inc. He may be reached at 608-291-2550.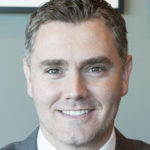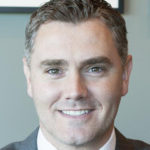 Guildin Promoted at Read Jones Christofferson
Read Jones Christofferson Ltd. has appointed Jason Guldin, RRO, ASct, GSC, as an associate with the firm. Guldin has worked with the company in Victoria, BC, for over 16 years, providing a wide array of restoration, building science, and roof consulting services. He is a Consultant Affiliate member of RCI.
DRH Becomes Subsidiary of ATS
Dedicated Roof and Hydro-Solutions, LLC (DRH) has become a subsidiary of Applied Technical Services, Inc. (ATS) of Marietta, GA. Founded in 1997, DRH was owned by David R. Hawn, FRCI, RRC, CEM, who remains president. Hawn; Richard L. Wagner, RRC, CCS; and John M. Ogaitis, RRC, will continue to serve clients in the Mid-Atlantic area and beyond. The new official company address is 1049 Triad Court, Marietta, GA, 30062, while the local address is 5566 General Washington Drive, Alexandria, VA, 22312.
Hargrove published in Facility Executive Magazine
Craig A. Hargrove, RRC, AIA, LEED AP, senior vice president and director of architecture with Hoffmann Architects, Inc., New York, NY, has published an article, "Maximizing the Building Envelope," in the February 2017 issue of Facility Executive magazine. The article was about what a building envelope design professional offers. Read the article here: https://facilityexecutive.com/2017/02/maximizing-the-building-envelope/.
Death Notices
Peter J. Monterose
Pete Monterose of Oneida, NY, and formerly of Stittville, NY, died October 28, 2016, at the age of 76. He served in the U.S. Army and earned his B.S. degree from Utica College of Syracuse. He was employed by Stetson-Harza and Revere Copper and Brass before becoming a self-employed architect and roof consultant at McDonald & Monterose in New Hartford. He was a past director of RCI's Region I, having joined RCI in 1985, and became an Emeritus Member in 2013. He received a fellowship from CSI in 1990 and was an active member of the AIA and involved with ASTM. Monterose served on the parish council of St. Leo-St. Ann Catholic Church. He enjoyed woodworking, trout fishing, building model airplanes, camping with his family, and spending time with his children and grandchildren. He is survived by daughters Lisa Spooner, Krin Monterose, and Yvonne Conte; son Chad Monterose; as well as five grandchildren. He was predeceased by his wife Dorothy, in 2012, as well as sons Thomas and Jason Monterose; grandson, Ian Spooner; stepmother, Grace Williams Monterose; a brother, David; and a sister, Theresa.
Victor Bedikian
Victor Bedikian, 84, died December 14, 2016 at his home in Covington, LA. He was born in New York, NY, and was a graduate of Columbia University School of Architecture. He practiced architecture in New York, Washington DC, London, and New Orleans. He was co-owner of Caldwell & Bedikian, Architects, and later of CB Roofing Consultants. Following Hurricane Katrina, he and his wife moved to Covington from New Orleans. He had been a member of RCI since 1986, and later was named an Honorary Member. He is survived by his wife Elizabeth, son Stephen, daughter Victoria Quintana, sister Lucy Van Donck, and three grandchildren.
James R. Gordon
Jim Gordon, of Mississauga, ON, recently passed away. A Region VII member since 2012, Gordon worked for National Roofing Supply.