February 15, 2018
RCI Membership Kicking Off 2018
By RCI Director of Membership Programs Alexander Jeffries
The new year is off to a galloping pace in the RCI membership department. During the first month of 2018, RCI welcomed 74 new members. With an expanded focus on reaching external professionals and introducing new segments of the industry to RCI, the association is seeing big results and a high demand for RCI member benefits and services. We have never experienced this kind of membership growth in the first month of the new year, and the staff anticipates a record-breaking year for membership growth and development in 2018.
We wrapped up 2017 with a solid 4% membership growth and welcomed 544 new members to RCI. Our membership retention rates remain very strong for industry standards, at 87%. RCI surpassed the 3,500 member mark in 2017, and we have big goals set for 2018.

Do you have colleagues or business associates who are not yet active with RCI? Have them join RCI and help them raise their consulting proficiency and professional influence throughout the industry. Members are reaping big rewards through RCI engagement by positively affecting their bottom line. We welcome new member involvement as we continue to strengthen our organization and provide industry leadership.
Sansone Promoted at Atlas Roofing
Atlas Roofing has promoted Jennifer Sansone to be its Midwest regional sales manager. She has been with Atlas for more than a decade, transitioning from account executive at the East Moline facility to a territory sales rep for Iowa and Nebraska. She became district sales manager in February 2016. Sansone graduated from the University of Iowa with a BA in communication studies and is active as a board member of the Iowa Roofing Contractors Association and as a member of the Iowa Chapter of RCI.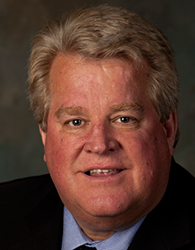 Convoy Supply Names Mantle as VP of Sales
Convoy Supply has hired Jamie Mantle in the new position of VP of sales with responsibility for both Canada and the U.S. Mantle joins the company from Soprema, where he spent the last 14 years as vice president of sales, and has worked for 36 years in both distribution and manufacturing within the building materials industry. Mantle is an Industry Affiliate member of RCI. Convoy is the largest wholesale distributor of building envelope materials in Canada, with a growing presence in Washington, Oregon, Montana, and Maryland. It was founded in 1972 and now operates in 44 locations.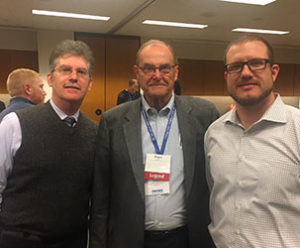 Chicago Area Chapter Members Kuhlmann, McNeil Retire
After many years in the roofing industry, Roger Kuhlmann has retired. He was honored by his chapter, the Chicago Area Chapter of RCI, Inc., at their annual meeting on January 17th. The chapter thanks him for his contribution to RCI, congratulates him on his retirement, and wishes him Godspeed on this new chapter of his life. Kuhlmann has been a member of RCI since 1985, and has attended many events, both regional and international.

Dennis McNeil, FRCI, RRC, CCS, RRO, recently retired after 50 years of continuous employment as a roofing consultant, all with the same firm, Building Technology Associates, Inc. He plans to remain active in the Chicago Area Chapter of RCI, Inc., and to maintain his Professional RCI and CSI credentials, and his RCI status as Fellow and Member Emeritus. He has been an RCI member for 25 years, and has served on the RRC Exam Review Committee, the Document Competition Committee, and the Nominating Committee. He was a charter member of the Chicago Area Chapter, and cycled through all of the chapter's officer and board positions.
Michiels Hired by IRSC
Interstate Roof Systems Consultants, Inc. (IRSC), a commercial roof and waterproof consulting company, has added Tom Michiels to its team. Michiels, a certified thermographer with 12 years of experience in the waterproofing and roofing disciplines, will be senior project manager leading the Colorado office. Michiels has served as product manager and technical manager on projects across the U.S., including the U.S. Air Force Academy and Denver's Union Station. An honors graduate of the Vtiz Technical Institute, Antwerp, Belgium, he is a published author and presenter on the subject of waterproofing and an Industry member of RCI.
New Registrations in January 2018
| Name | Registration Date | Program | Region |
| --- | --- | --- | --- |
| Matthew J. Blackstock | January 22, 2018 | RRO | Region VI |
| Stefan Hanelt | January 29, 2018 | RRO | Region VI |
| Michael W. Hoglund | January 11, 2018 | RRC | Region I |
| Brian Lauderdale | January 10, 2018 | RRO | Region II |
| Daniel S. Oakley | January 30, 2018 | RRC | Region II |
| Michael A. Oley | January 6, 2018 | RRO | Region II |
| Eric R. Raatz | January 30, 2018 | RRC | Region III |
| Byron J. Searle | January 22, 2018 | RRO | Region VI |
| James J. Williams | January 12, 2018 | RRO | Region II |
New Members in January 2018
| Name | | State | Type | Region |
| --- | --- | --- | --- | --- |
| David Allen | | MS | Industry | Region II |
| Andrew Angermeier | Schreiber Foods | WI | Facility Manager | Region III |
| Amy Aubuchon | Zenith Roofing | TX | Industry Affiliate | Region IV |
| Sharath Babu | Heitmann & Associates, Inc. | NY | Quality Assurance Observer | Region I |
| Carlo Bacani | Dantech Building Technologies | ON | Consultant Affiliate | Region VII |
| Gary Boyd | Boyd, Inc. | TX | Industry | Region IV |
| Gary Bradley | RJH & Associates, Inc. | NC | Consultant | Region II |
| Mathew Brisiel | CertainTeed Corp. | TX | Industry Affiliate | Region IV |
| Brandon Brown | Conley Group, Inc. | TX | Quality Assurance Observer | Region IV |
| Ed Buczek | Henry Company | OH | Industry Affiliate | Region I |
| Scott Cockburn | Dycon Roof Consultants Inc. | ON | Consultant Affiliate | Region VII |
| Mark Cook | CRC Inspections Consulting | MO | Consultant | Region III |
| Dale Critz | Conley Group, Inc. | TX | Quality Assurance Observer | Region IV |
| Marty Davidson | AGS Construction, Inc. | CO | Industry | Region V |
| Zack Davis | Carlisle Syntech Systems | MI | Industry | Region III |
| Sergio de Carvalho | Nusens.ca | ON | Industry | Region VII |
| Robert Dew | RoofTech Roofing Construction & Consulting | FL | Industry | Region II |
| Richard Doornink | Kemper System America, Inc. | NY | Industry | Region I |
| Bryan Falvey | Design Innovation Architects | TN | Consultant | Region II |
| Kevin Farley | Sika Corporation | MD | Industry Affiliate | Region I |
| James Ferri | Roof Design and Consulting Services, Inc. | TN | Consultant Affiliate | Region II |
| Shawn Ferris | Moisture Intrusion Solutions | FL | Consultant | Region II |
| Michael Foley | Dow Chemical Company | CA | Industry | Region V |
| James Franklin | Roof Management Consultants, Inc. | MA | Consultant Affiliate | Region I |
| Mike Fults | Johns Manville | FL | Industry Affiliate | Region II |
| Dillon Gaither | Braun Intertec | TX | Quality Assurance Observer | Region IV |
| Brandon Garwood | Conley Group, Inc. | TX | Quality Assurance Observer | Region IV |
| Tim Gillespie | Sika Sarnafil—A Division of Sika Corporation | NJ | Industry | Region I |
| Rich Gray | EFI Global Inc. | CA | Consultant | Region V |
| Jeremy Grunewald | Tropical Roofing Products | FL | Industry | Region II |
| Joshua Hankins | Roof Design and Consulting Services, Inc. | TN | Consultant Affiliate | Region II |
| Josh Heidt | Terra-Petra Evironmental Engineering | CA | Consultant Affiliate | Region V |
| Jae Horbacz | Kemper System America, Inc. | NJ | Industry Affiliate | Region I |
| Chad Horvath | Midland Engineering | IN | Industry | Region III |
| Anthony Ingrao | CertainTeed Corp. | IL | Industry Affiliate | Region III |
| Daniel Joita | EFI Global Inc. | GA | Consultant | Region II |
| Alex Jones | Building Engineering-Consultants, Inc. | TX | Consultant | Region IV |
| Kyle Kelly | McCarthy's Roofing Ltd. | NB | Industry | Region VII |
| Braeden Kleven | Kemper System America, Inc. | MN | Industry Affiliate | Region III |
| Leonard Kover | | PA | Industry | Region I |
| Joey Lacy | Mandal's Inc. | MS | Industry Affiliate | Region II |
| James Laverdure | Roofing Technical Services | WA | Quality Assurance Observer | Region V |
| Jonathan Lawrence | FBC Chemical Corporation | PA | Industry Affiliate | Region I |
| Dennis Leifrig | ARMKO Industries, Inc. | TX | Industry Affiliate | Region IV |
| Steve MacDonald | Roof Tech Consultants Ltd. | BC | Consultant Affiliate | Region VI |
| Chad MacNeil | Goodwin Roof Inspections and Consulting (1999) Ltd. | AB | Quality Assurance Observer | Region VI |
| Dan Mazzei | Wallace Engineering Structural Consultants | OK | Consultant | Region IV |
| Karen McKenzie | Exp Services Inc. | ON | Consultant Affiliate | Region VII |
| Paul Miller | IBS | UT | Consultant | Region V |
| Joseph Nelson | Loadmaster Systems, Inc. | GA | Industry | Region II |
| Max Noblin | Madsen, Kneppers & Associates, Inc. | FL | Consultant Affiliate | Region II |
| Andrew Patterson | Roof Technical Services, Inc. | TX | Consultant | Region IV |
| Allan Proctor | A. Proctor Group Ltd. | Perthshire | Industry | International Members - Excluding Canada |
| Charles Rehm | CBRE Inc. | NC | Consultant Affiliate | Region II |
| Jay Rodriguez | Market Makers, Inc. | TX | Industry | Region IV |
| Amir Rudyan | AVM Industries Inc. | CA | Industry Affiliate | Region V |
| James Russell | Firestone Building Products | PA | Industry Affiliate | Region I |
| Richard Shanks | OIRCA | ON | Industry | Region VII |
| Devin Smith | Wiss, Janney, Elstner Associates, Inc. | CA | Consultant Affiliate | Region V |
| Kurtis Smith | IRC Building Sciences Group Inc. | NL | Quality Assurance Observer | Region VII |
| Timothy Stokes | Guy Roofing | SC | Industry | Region II |
| Philip Sumang | EDI Building Consultants Inc. | TX | Consultant | Region IV |
| Maciej Szklanko | Wiss, Janney, Elstner Associates, Inc. | NY | Consultant Affiliate | Region I |
| Liz Turner | Wegener Welding LLC | IL | Associate | Region III |
| Daniel Valdez | Terra-Petra Evironmental Engineering | CA | Consultant | Region V |
| Donald Vanlandingham | Kalkreuth Roofing & Sheet Metal | MD | Industry | Region I |
| Ryan VanWert | Duro-Last Roofing Inc. | MI | Industry Affiliate | Region III |
| Bradley Waters | REI Engineers | SC | Consultant Affiliate | Region II |
| James Watson | Roofing Technology Associates, Ltd. | MI | Consultant | Region III |
| Russ Watson | MWA | MI | Industry | Region III |
| Nicholas Wijtenburg | SEA Ltd. | MD | Consultant Affiliate | Region I |
| Kathryn Wiles | Raymond Engineering-Georgia, LLC | GA | Consultant Affiliate | Region II |
| Jared Williams | Waterproofing Consulting Company Inc. | VA | Quality Assurance Observer | Region II |
| Paul Yurcich | Sika Corporation | ON | Industry | Region VII |