January 26, 2017
Death Notices
Don Bush, Sr.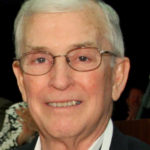 Donald E. Bush Sr., FRCI, died Dec. 28, 2016, at the age of 78. Born in Ohio, he joined RCI in 1984, in its infancy, and became its treasurer in 1988 and its president in 1991. He was chairman of the RCI Nondestructive Testing Committee, longtime chair of the RRC Exam Development Committee, and had been director of the original Region III of RCI. You can read a more comprehensive tribute to Don here.
Wayne Steele
Wayne Steele, RRO, 64, passed away December 21, 2016. Steele was employed as a roof trade instructor at New Brunswick Community College for over 20 years and held a seasonal position with Roof 1 Consultants as a roof inspector and RRO. He was a member of the Ontario Chapter of RCI and was formerly with Roofspek Limited; Jacques, Whitford & Associates; and Stantec Consulting Ltd. He is survived by his wife Linda, his son William, daughter Jessica, grandson Stephen Ridgway, mother Mary Steele, brother Jack Steele, and his "other daughter" Nicole Bentley Furlotte.
---
Blanchette Retires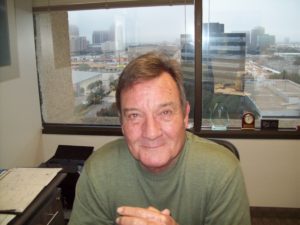 Michael Blanchette, FRCI, RRC, RRO, president of RCI from 1998-99, has retired from his position at Amtech Solutions Inc. in Allen, TX, where he was a principal. Blanchette began his roof consulting career with Roofing Consultants, Inc. in Royal Oak, MI; worked for Milbrand Company in Warren, MI; and then became vice president of Amtech Roofing Consultants Inc. in 1983. He received the RCI Outstanding Volunteer Award in 1997 and the Herbert Busching Award in 2000 for his efforts in establishment of the RCI Foundation. He is the longtime treasurer of the RCI Foundation U.S. board of directors.
---
New Members for December 2017
| Name | Website | Company | State | Type |
| --- | --- | --- | --- | --- |
| Eric Abbington | http://www.ctleng.com | CTL Engineering, Inc. | OH | Consultant Affiliate |
| Lukas Anderson | http://www.shive-hattery.com | Shive-Hattery, Inc. | IA | Quality Assurance Observer |
| Holly Beard | http://www.polyguard.com | Polyguard Products, Inc. | FL | Industry Affiliate |
| Lynn Bell | http://mkaInc.com | Madsen Kneppers & Associates, Inc. | TX | Consultant Affiliate |
| David Berthold | http://www.gaf.com | GAF Corp | NJ | Industry Affiliate |
| Seth Brooks | http://www.amtechsls.com | Amtech Solutions | TX | Consultant Affiliate |
| David Brown | http://www.dpmpartners.com | dpM Partners LLC | MD | Consultant |
| Sean Corey | http://www.us.sika.com | Sika Sarnafil – A Division of Sika Corporation | CA | Industry Affiliate |
| Peter Deschamps | http://www.neogard.com | NEOGARD Canada | ON | Industry |
| Chris Dowling | http://www.seal-eng.com | Seal Engineering, Inc. | VA | Consultant Affiliate |
| Trevor Duwyn | http://www.ircgroup.com | IRC Building Sciences Group | ON | Quality Assurance Observer |
| John Farr | http://www.us.sika.com | Sika Sarnafil – A Division of Sika Corporation | NJ | Industry Affiliate |
| Steve Getz | http://www.ctpanchors.com | Construction Tie Products | IN | Industry |
| Andrew Gleason | http://www.carlislesyntec.com | Carlisle Syntec | NC | Industry Affiliate |
| Mark Guy | http://www.bet-r.com | Building Envelope Technology & Research | WA | Consultant Affiliate |
| Billy Johnson | http://www.gaf.com | GAF Materials Corp | NJ | Industry Affiliate |
| Rob Johnston | http://www.ambeltd.com | AMBE LTD | MN | Consultant Affiliate |
| Dale Kent | http://rcleng.com/ | RCL Engineering | WI | Consultant |
| Ariel Levy | http://www.rdhbe.com | RDH Building Science, Inc. | OR | Consultant |
| David MacDonald | http://www.ircgroup.com | IRC Building Sciences | NS | Quality Assurance Observer |
| Gianni Marcantonio | | Elevation Sales | TX | Industry |
| Tim Marshall | http://haagglobal.com | Haag Engineering Co. | TX | Consultant Affiliate |
| Alexander Mirilenko | http://www.novussystems.ca/ | NOVUS Cladding Systems, Inc. | BC | Industry |
| Ronald Mueller | | Berman & Wright Architecture, Engineering & Planning, LLC | NJ | Consultant |
| Charles Murrell | | Roof Consulting Services, Inc. | FL | Quality Assurance Observer |
| Dane Olson | http://www.prosoco.com | PROSOCO, Inc. | CA | Industry |
| Antonio Piña | http://www.rimkus.com | Rimkus Consulting Group, Inc. | TX | Consultant |
| Heriberto Ramos | | Armstrong Group | NM | Quality Assurance Observer |
| Christopher Reid | http://www.mkaInc.com | MKA Canada, Inc. | AB | Consultant Affiliate |
| Jon Robbs | http://www.weatherizationpartners.com | Dupont Tyvek / WPL | TX | Industry |
| Jacob Rothwell | http://www.jm.com | Johns Manville | MO | Industry |
| William Sanders | http://www.roofdesign.com | Roof Consulting Services, Inc. | VA | Consultant |
| Matthew Santistevan | | Foremost-Roof Consulting and Inspections | AZ | Consultant |
| Daniel Saportas | http://www.gaf.com | GAF | VA | Industry |
| Jon Shultz | | Seaman Corp/FiberTite Roofing Systems | FL | Industry |
| Jeff Smith | http://aadvanced.com | AAdvanced Building Products LLC | OH | Industry |
| Roberto Soto-Maynez | http://www.jaxkneppers.com | Jax Kneppers Associates, Inc. | CA | Consultant Affiliate |
| David Street | http://www.roofchek.net | Roofchek Canada Inspection & Design Services | ON | Consultant |
| Jay Taylor | http://wetherholt.com | Wetherholt and Associates, Inc. | WA | Quality Assurance Observer |
| Scott Tearman | http://www.armorshieldroof.com/ | Armor Shield Exteriors LLC | CT | Industry |
| Abe Uribe | http://www.gciconsultants.com | GCI Consultants | FL | Consultant Affiliate |
| Brian Walker | http://www.ircgroup.com | IRC Group | NS | Consultant Affiliate |
| Michael Ward | http://www.tectaamerica.com | Tecta America, Illinois Roofing | IL | Industry |
| Benjamin Warren | http://www.terracon.com | Terracon | FL | Consultant |
| Gary Weaver | http://www.atlasroofconsulting.com | Atlas Consulting, Inc. | CA | Consultant |
| Bobby Whitworth | http://www.ravelar.com | Richard Avelar & Associates | CA | Consultant Affiliate |
New RRCs for December 2016
| Name | Designation | Company | Certification Date | Region |
| --- | --- | --- | --- | --- |
| Mark Renninger | RRC, RRO | REI Engineers | 12/5/2016 | Region II |
| Daniel Rundle | RWC, RRC, RRO | RDH Building Science Inc. | 12/7/2016 | Region V |
| Stewart Verhulst | RRC, PE | Nelson Forensics | 12/13/2016 | Region IV |
New RROs for December 2016
| Name | Designation | Company | Certification Date | Region |
| --- | --- | --- | --- | --- |
| Antoine Loup | RRO | Insulating Coatings CorpAstec Re-Ply Roof Systems | 12/6/2016 | Region I |
| Gregory Nelson | RRO | GAF Materials Corp | 12/22/2016 | Region I |
| R. Stephen Rush | RRO, CP | Polyglass USA, Inc. | 12/6/2016 | Region II |