July 16, 2018
David Pierce, RRO, Retires
David Pierce, RRO, Midwest Regional Manager, has retired from Amtech's Denver office after 25 years of service to the roof consulting industry. Pierce founded Foothills Roof Services in 1994, which was taken over by Amtech in 2017. Pierce has been a member of RCI since 1996, and served as Region Director of what was then called Region IV from 2010 to 2013, and (the new and current) Region V the following year. He has also been active in leadership in the Denver Chapter of RCI, serving as vice president and president.
RAM Promotes Michael Snyder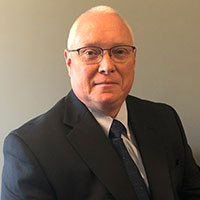 Roof Asset Management USA, Ltd. (RAM USA), roof and building envelope consultants, has promoted Michael Snyder, RRC, to Vice President of Consulting Services. His responsibilities will include management and supervision of the company's technical staff, and he will also oversee the preparation of all technical documents and proposals.
Snyder joined the company in 2013 as a senior roof consultant. He is a Consultant member of RCI, Inc., earned his RRC in 2002, and has served as the president (past) and treasurer (current) of the Ohio Valley Chapter of RCI, Inc.
American Engineering Testing, Inc. (AET) hires Richard Froberg, RRC, as new Building Technology Division Manager
American Engineering Testing (AET) welcomes Richard (Rick) Froberg to their team as their Building Technology Division Manager. In his role, Froberg will support the Building Technology team in the company's corporate office in St. Paul, as well as expand the company's service offerings across their offices, focusing on the expansion of their building envelope services.
Froberg first found himself in the industry when, earning his Bachelor of Arts degree in architecture from the University of Minnesota, he was offered a summer internship with a local engineering firm's roofing department. According to Froberg, "after that summer, I realized this was the industry I wanted to be in. I wanted to work with a variety of clients, building owners, and engineers to solve potential building envelope issues."
Froberg has been a Consultant member of RCI since 1998, and has won several Document Competition awards. Froberg is a registered architect in Wisconsin, South Dakota, Colorado, and Arizona; a Registered Roof Consultant; and LEEP AP certified. He is an active member of RCI and the American Institute of Architects.
Allana Buick & Bers (ABBAE) announces promotions of Senior Principals, Principals, and Associate Principals
Eugene Buick, PE – COO & Senior Principal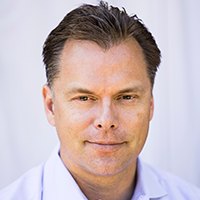 Buick joined the company in 2002 as a principal in his 20s, when there were roughly 20 employees. In 2004, he was promoted to COO and Principal. Since then, Buick has assisted ABBAE in opening ten additional offices and expanding its service offering. As COO, Buick is responsible for day-to-day operations for investigation, design, construction administration, and construction management of over 500 projects each year. He has a passion for cooking, wine, and spending time with his family. He has been a Consultant member of RCI since 2005, attending many RCI conventions, symposiums, and other events over the years.
Gerson Bers, LEED AP – Vice President & Senior Principal
Bers joined ABBAE in 2002 as a Principal and General Manager, then subsequently was promoted to Vice President in 2004. He has over 30 years of consulting experience in building sciences, architectural-engineering, and construction. Bers has a passion for working with prominent architects on challenging projects. He lives in Palo Alto with his wife Tory, adorable dog Juno, and occasionally sees his twins who are juniors attending college in Boston. He has been a Consultant member of RCI since 2007, and has attended and been a speaker at RCI events.
Petersen Lambert, PE, CDT – Seattle Division Manager & Principal
Born and raised in New Jersey, Petersen Lambert, PE, is the Principal for the Seattle Branch Office and has been with the firm over 17 years. He joined the team in 2001 as a Field Technician, after making the move to California as a recent graduate of Rutgers University College of Engineering. Lambert spent time supporting ABBAE's main Palo Alto office, and eventually moved to Hawaii for a short stint. In 2005, he moved to Los Angeles as a Senior Project Manager. In 2007, Lambert was promoted to Branch Manager of the Los Angeles office. In 2009, Lambert moved to Seattle and opened the Seattle Branch office, where he currently consults and manages. He is a frequent presenter of technical information, including regular presentations for RCI at both the regional and national level. He was recognized as a rising star in the ENR Young Professionals category in 2015. Lambert currently concentrates on project and client management, team training and development, consultation oversight, and the occasional whiskey tasting. He has been a Consultant member of RCI since 2015, and has already attended over a dozen RCI events.
Jerome Jeffers, RBEC, CCS, CCCA – Design Services Manager & Principal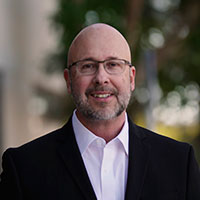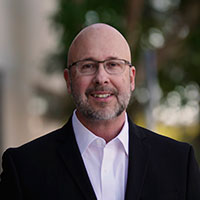 Jeffers joined ABBAE in 2008 as the Design Services Manager. His leadership and in-depth knowledge of building enclosure and waterproofing systems gleaned from 40 years' experience has greatly contributed to ABBAE's ability to provide comprehensive building envelope services. He was promoted to Associate Principal in 2009. In 2013, Jeffers earned the Registered Building Envelope Consultant (RBEC) certification, the most prestigious certification for the roofing, waterproofing, exterior wall, and building envelope consultant practice; he is one of only two people in California to receive this certification, and there are fewer than 50 people total across the U.S. and Canada to achieve this distinction. He has been a Consultant member of RCI since 2007, and serves as the vice president of the Northern California Chapter of RCI. As NorCal's branch liaison, he was instrumental in shepherding the chapter through the process of becoming an independent chapter.
James Engler, CSI, AIA, SCIP, BESI – Senior Consultant & Associate Principal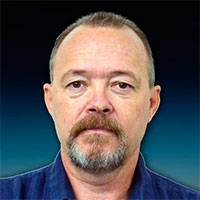 Engler joined ABBAE in 2014 as a Senior Consultant, working out of the Hawaii office. He has over 35 years of experience in building envelope design, construction, and analysis. Engler has provided project management and quality assurance services on all types of building envelope projects in Hawaii, California, and the State of Washington. He is a key member of the Hawaiian staff and is welcomed as an Associate Principal. He has been a Consultant Affiliate member of RCI since 2015.
Jazdzyk Joins Amtech Dallas
Michael Jazdzyk, RRO, joins Amtech's Dallas office as a Project Manager in their Building Envelope Division. Jazdzyk has over 20 years in the roofing, waterproofing construction, and consulting industries. Prior to joining Amtech, Jazdzyk spent the last four years as a lead building envelope consultant for the CDC in Dallas. He has also spent time with Terracon, JM Building Consultants, Tecta America, and PSI. Jazdzyk has been a member of RCI since 2015 and received his RRO certification in 2014.
New Registrations in June 2018
| Name | Registration Date | Program | Region |
| --- | --- | --- | --- |
| Lionel Bussiere | June 29, 2018 | RRO | Region II |
| David G. Iskikian | June 24, 2018 | RRO | Region V |
| Shane Johnson | June 25, 2018 | RRO | Region I |
| Roy E. Phillips | June 28, 2018 | RRO | Region IV |
| James Russell | June 2, 2018 | RRO | Region I |
| George Watson | June 9, 2018 | RRO | Region I |
| Jordan E. White | June 19, 2018 | RRO | Region VII |
| Lupe Zepeda | June 11, 2018 | REWO | Region IV |
New Members in June 2018
| Name | | State | Type | Region |
| --- | --- | --- | --- | --- |
| Ashley Allard | Madsen, Kneppers & Associates, Inc. | NV | Consultant Affiliate | Region V |
| Robert Carle | Pecora Corporation | PA | Industry | Region I |
| Chris Chapman | Encore Roofing | GA | Industry | Region II |
| Bradley Clark | Atlantic Coast Roof Consulting | FL | Consultant | Region II |
| Eric Corsaro | Conley Group, Inc. | TX | Quality Assurance Observer | Region IV |
| Martin DaCosta | Viana Roofing & Sheet Metal Ltd. | ON | Industry | Region VII |
| Kayhan Fatemi | Best Contracting Services Inc. | CA | Industry Affiliate | Region V |
| Zachary Gates | Wiss, Janney, Elstner Associates, Inc. | TX | Consultant Affiliate | Region IV |
| Neil Hall | Neil B. Hall & Associates | LA | Associate | Region IV |
| Charles Heidler | SR Products | OH | Industry Affiliate | Region I |
| Stefano Ierullo | Fishburn/Sheridan & Associates Ltd. | ON | Quality Assurance Observer | Region VII |
| Dylan Johnson | Raymond Engineering-Georgia, LLC | GA | Quality Assurance Observer | Region II |
| John Kenney | Sutter Roofing of FL | FL | Industry | Region II |
| Lee Knop | Lee's Roofing, LLC | IA | Quality Assurance Observer | Region III |
| Michael Leach | Ardent Industries Ltd. | ON | Industry | Region VII |
| David Matthews | LMN Architects | WA | Consultant | Region V |
| John Mauney | Cornerstone Architectural Group | WA | Consultant Affiliate | Region V |
| Christo Neev | NSE | NY | Consultant | Region I |
| Gary Osmond | Rockwool Inc. | ON | Industry | Region VII |
| Donald Schumacher | Foam Supplies, Inc. | MO | Industry | Region III |
| Allen Sensel | Allana Buick & Bers, Inc. | WA | Consultant | Region V |
| Roberto Soto-Maynez | Jax Kneppers Associates Inc. | CA | Consultant Affiliate | Region V |
| Rick St. Hilaire | Maine Roof Consulting Inc. | ME | Industry | Region I |
| Larry Wood | Arrow Consulting Corp. | TX | Consultant | Region IV |