June 18, 2018
NIBS Conference Calls for Abstracts
The National Institute of Building Sciences' (NIBS') Seventh Annual Conference and Expo will take place January 7-10, 2019 at the Mandarin Oriental in Washington, DC. Industry professionals are invited to present during the four-day conference. Interested parties should submit an abstract by June 29.
For information on Building Innovation 2019, visit www.nibs.org/Conference2019.
Help RCI Grow on Social Media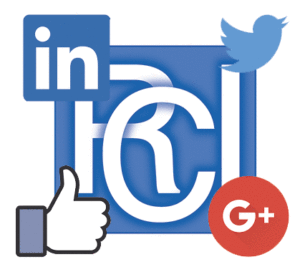 Some of our members are very active on LinkedIn, Twitter, or other social media sites, and we love that you help us out by liking, sharing, and commenting on our posts. If you've been meaning to look us up, here are the direct links again.
If you'd like more information about how all of this works, you can read (or reread) the newspost about supporting RCI on social media.
---
New Registrations in May 2018
| Name | Registration Date | Program | Region |
| --- | --- | --- | --- |
| Andrey Ardashev | May 14, 2018 | RRO | Region I |
| Justin L. Bell | May 14, 2018 | REWO | Region VI |
| Norman V. Crouse | May 22, 2018 | RRO | Region I |
| Craig A. Fulford | May 9, 2018 | RRO | Region V |
| Dave Neal | May 17, 2018 | RRO | Region VII |
| Vu T. Nguyen | May 5, 2018 | RWC | Region II |
| Vince O'Hanlon | May 23, 2018 | RRO | Region IV |
| Fred Schroeder | May 30, 2018 | RRO | Region IV |
| David B. Scott | May 30, 2018 | RRO | Region I |
| Taylor Sloan | May 8, 2018 | RRO | Region VII |
| Justin C. Weaver | May 7, 2018 | RRO | Region II |
New Members in May 2018