March 14, 2017
Hlavaty Honored With Martin A. Davis Award
Greg Hlavaty, general manager of Western Colloid, was awarded the Martin A. Davis Industry Leadership Award for 2016 by the Roof Coatings Manufacturers Association (RCMA). Hlavaty has served on the RCMA board of directors and contributed to its committees. He is an Industry Member of RCI.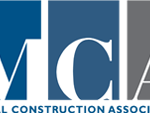 Kriner Honored by MCA
Scott Kriner, technical director and consultant with the Metal Construction Association (MCA), was granted a Triumph Award by the association as Industry Champion of the Year. Kriner's career began at Bethlehem Steel. He has 35 years of varied experience in metal construction, having worked on hot-dip coatings, pretreatments, and paints, and started his own consulting business in 2006. During his career, Kriner has authored various papers and presented at industry functions. He is an Associate Member of RCI.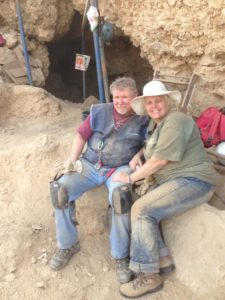 Hall Helped Dig Up Contents of Dead Sea Cave
Bruce A. Hall, RRC, RWC, REWC, RBEC, was part of a team that recently investigated a cave thought to have contained Dead Sea scrolls. Although the scrolls are gone, there is some evidence that the cave previously housed scrolls, including remnants of the clay jars used to store them, and a fragment of blank parchment. Hall was featured in the November, 2015 RCItems when he climbed Mt. Ararat in search of Noah's Ark.
Waterston Published in Building Enclosure Winter 2017
William Waterston, RRC, AIA, recently wrote an article in Building Enclosure titled "Drones: A Case Study." The article discusses drone technology and licensing and its applications for those who study the building enclosure.
Death Notice – Timothy Altizer
Timothy "Tim" Altizer, RRO, AScT, of Cloverdale, BC, died Jan. 5, 2017, following a stroke at the age of 59. He had been in the construction industry for over 37 years, moving into roofing with Prince Sheet Metal in Prince George, BC, in 1987. In 1999, he became assistant technical manager for the Roofing Contractors Association of British Columbia. In 2004, Altizer was employed by IRC Building Sciences Group BC, in Richmond, BC, and earned his Registered Roof Observer registration as a member of RCI in 2006. He is survived by his wife Lavaughn; mother Hilda Dunstall; brothers Eugene, Ed, and Lance; stepdaughter and stepson Sheri and Jeremy; four step grandchildren; and two step great-grandchildren. He was predeceased by his father, brother Matthew, and sister Heather.