November 8, 2017
Wade Named CEO at North American Roofing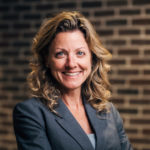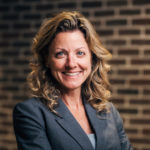 Kelly Wade has been appointed as CEO of North American Roofing. Wade, who joined the company in 2009 as the director of marketing, worked her way up to director of sales and marketing, VP of strategy, and then executive VP and COO. She brings over 20 years of business strategy experience to the position. North American Roofing employs 500 people nationwide and was founded in 1979. It is headquartered in Tampa, FL. Wade is an Industry Affiliate member of RCI.
Staples Named Denver Schools Project Manager
Jim Staples, RRO, has accepted the position of project manager with the Denver Public Schools, the 33rd largest school district in the nation. He continues to operate his own company, Envision Building Solutions, LLC. Staples is a Quality Assurance Observer member of RCI and reports, "I have used my extensive knowledge of the building envelope industry already in design and construction of multiple school facilities here in Denver. RCI resources have been invaluable to the success of our new and existing learning environments. I continue to work with designers and engineers to build more efficient weather-tight facilities in our district. The only difference now is that I build them from subgrade to rooftop."
Milroy Promoted at Atlas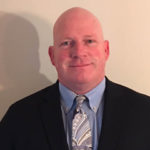 Timothy "Tim" Milroy has been promoted to director of sales of roof insulation within the Roof & Wall Insulation division of Atlas Roofing Corporation. With Atlas since 2006, Milroy started as a sales representative for the EPS division and has more than 25 years of experience in the roofing and insulation industry. He started his career as a roofing laborer and is a member of the Chicago Roofing Contractors Association and of RCI.

Bentz Joins BECS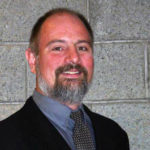 Steven Bentz, RBEC, PE, has joined Building Envelope Consultants and Scientists, LLC (BECS) as vice president and branch manager of its Fairfax, Virginia office. A professional engineer in five states and the District of Columbia, Bentz is a member of RCI, ASTM, and the SWR Institute. He holds a BS degree in architectural engineering from Penn State. He has over 17 years of experience in the building enclosure consulting field. Bentz is a Consultant member of RCI and a former president of the Mid Atlantic Chapter.
Roofing Educator Henry Marsh Passes Away
Henry Marsh, RRO, CDT, a national training manager for Johns Manville, died July 8 at the age of 59. Prior to his work with JM, he was a senior technical inspector for GAF and helped found Pro-Tech Roofing Inc., a roofing contracting company. He is survived by his wife Dotty; son Joshua; daughter Sarah; brothers Bob, Dave, and Patrick; and sisters Debbie, Kathleen, and Sharon. A tribute to Marsh, from Johns Manville, can be viewed here.
New Registrations in October 2017
| Name | Registration Date | Program | Region |
| --- | --- | --- | --- |
| Darren L. Bautista | 10/23/2017 | RRO | Region V |
| Nathan E. Benner | 10/19/2017 | RRO | Region I |
| Pamela Boulos | 10/27/2017 | RWC | Region I |
| Derek B. Cundiff | 10/9/2017 | RBEC | Region II |
| Derek B. Cundiff | 10/6/2017 | REWC | Region II |
| Benjamin Dykstra | 10/6/2017 | REWO | Region III |
| Kenneth J. Gray | 10/6/2017 | RRO | Region II |
| James Hoag | 10/19/2017 | RRO | Region II |
| Matthew Latka | 10/2/2017 | RRO | Region IV |
| William Schultz | 10/10/2017 | RRO | Region V |
| Jennifer L. Stephan | 10/10/2017 | RRC | Region V |
| Rob Van Winkle | 10/12/2017 | RRO | Region V |
New Members in October 2017
| Name | Company | State | Type | Region |
| --- | --- | --- | --- | --- |
| Mark Baker | IBA Consultants Inc. | FL | Consultant | Region II |
| Keith Black | Kelleher, Boyd & Associates | CA | Consultant Affiliate | Region V |
| Zachary Buckner | Tecta America Corp. | IN | Industry Affiliate | Region III |
| Brian Carey | Carlisle Construction Materials | PA | Industry | Region I |
| Royal Casey | Petersen Aluminum Corp. | FL | Industry Affiliate | Region II |
| Joel Dangla Cruz | LJP Construction Services | CA | Quality Assurance Observer | Region V |
| Manuel Darnell | ReRoof USA | TX | Industry | Region IV |
| Sarah d'Auriol | Raymond Engineering-Georgia, LLC | GA | Consultant | Region II |
| Nicholas Delfino | Petersen Aluminum Corp. | FL | Industry Affiliate | Region II |
| Ethan Field | Wiss, Janney, Elstner Associates, Inc. | MA | Consultant | Region I |
| Tricia Fitzgerald | Wiss, Janney, Elstner Associates, Inc. | FL | Consultant Affiliate | Region II |
| Donna Friis | Bracken Engineering Inc. | FL | Consultant | Region II |
| Tara Gardner | Nearmap US, Inc. | UT | Associate | Region V |
| Jay Gergen | Gergen Construction | CA | Industry | Region V |
| Paul Goldrick | Englert Inc. | NJ | Industry | Region I |
| Steven Grillo | Gold Coast Roofing and Concrete | FL | Industry | Region II |
| Ralph Jewell | Integrated Roofing Systems Inc. | FL | Industry | Region II |
| Bob Jones | Loadmaster Systems, Inc. | GA | Industry | Region II |
| David Landers | Encore Roofing | GA | Industry | Region II |
| Tim Lane | TopHat Framing Systems | OH | Industry | Region I |
| Donald Larsen | Larsen International | TX | Associate | Region IV |
| Mike Lopez | Sullivan Engineering LLC | NY | Consultant Affiliate | Region I |
| Shadaksharappa Maganahalli | Raymond Engineering-Georgia, LLC | GA | Consultant Affiliate | Region II |
| Rebecca Melton | Marx | Okubo | CA | Consultant Affiliate | Region V |
| Paul Muller | Sika Sarnafil, A Division of Sika Corporation | MA | Industry | Region I |
| Michael Nagle | Wiss, Janney, Elstner Associates, Inc. | OH | Consultant | Region I |
| Sefton Oxford | SDO & Associates, Inc. | WA | Associate | Region V |
| Casey Robb | C. F. Robb Consulting Services, LLC | GA | Consultant | Region II |
| Amy Robison | LJP Construction Services | CA | Quality Assurance Observer | Region V |
| Tim Rogan | Houston Lath and Plaster | TX | Industry | Region IV |
| Jennifer Schmidt | Rhino Linings Corp. | WI | Industry | Region III |
| Erica Sherman | GAF Materials Corp. | NJ | Industry Affiliate | Region I |
| Terra Shimbashi | Elemental Architecture & Interiors Inc. | BC | Consultant | Region VI |
| Taylor Sloan | IRC Building Sciences Group Inc. | ON | Consultant Affiliate | Region VII |
| Lincoln Sophath | David P Kuivanen Architect | CA | Consultant | Region V |
| Brian Swyndro | Triton Advanced Commercial Roof Systems | MO | Industry | Region III |
| Bret Taylor | GCI Consultants LLC | FL | Consultant Affiliate | Region II |
| Mike Wallis | Flynn Canada Ltd. | BC | Industry | Region VI |
| Kathy Wiggins | Morrison Hershfield | WA | Consultant | Region V |
| Jason Yates | WDP & Associates PC | VA | Consultant | Region II |