September 8, 2017
Michael Gardner Starts CMW Roof Consulting
Michael Gardner, RRC, RRO, has started his own roof consulting firm, CMW Roof Consulting Inc., in Littleton, CO. Gardner, director of Region V of RCI since 2014, was employed for ten years with Wiss, Janney, Elstner Associates. Prior to that, he worked for various roofing companies for 28 years. He may be reached at mike@cmwroofconsulting.com.
BLUEFIN Acquires CyberCon Consulting
BLUEFIN, LLC, Greenwood Village, CO, has acquired CyberCon Consulting, Inc., Centennial, CO. The entire CyberCon team will join BLUEFIN's staff, and CyberCon's owner, Nick Lovato, will become senior vice president of BLUEFIN. Lovato is a Consultant member of RCI and a past member of its Annual Convention Committee. "We are excited to welcome CyberCon to BLUEFIN," said Richard Rast, BLUEFIN's president, and also a Consultant member of RCI.
Foothill Roof Services Acquired by Amtech Solutions
Amtech Solutions, headquartered in Dallas, TX, has acquired Foothill Roof Services in Greenwood Village, CO. This expands the Amtech roster from 40 to 45 employees and grows its western market. Foothill Roof Services, a building envelope consulting firm, was founded in 1994. David Pierce, RRO, president of the firm, is a Consultant member and past director of RCI's Region V. Danny Demolin, a project manager with the company, is a Quality Assurance member of RCI. Amtech was founded in 1982.
Walters Promoted at Kemper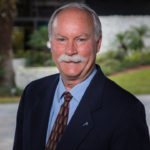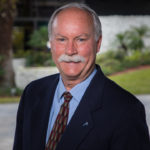 Lynn Walters was named West Coast regional sales manager of Kemper System America, Inc. Based in the San Francisco area, he joins the company from STS Coatings Inc., acquired last year by Kemper. Walters is on the board of the Reflective Insulation Manufacturers Association, and is chair of the Strategic Alliance for the Air Barrier Association of America. He is a member of RCI and of the Cool Roof Ratings Council and ASTM. At STS, he served nine years as a national sales manager. Prior to that, he spent 12 years as West Coast sales manager for the OEM Building Products Division of BASF.
Tim Dunn Retires from Firestone
President of Firestone Building Products Tim Dunn will retire on October 1 after more than 31 years with Firestone and its parent company, Bridgestone Americas. Prior to Bridgestone, he served as managing director of U.S. new equipment and aftermarket business units at Howden North America Inc. He also served in executive roles at Intergraph Corporation, Sandvik Mining and Construction, Freeport McMoRan Copper, and Gold Inc. Dunn joined Bridgestone Americas in 1986 as a territory manager for consumer replacement tire sales, and held various leadership positions, including director of national marketing and supply chain management and president of Firestone Fibers & Textiles. Most recently, Dunn led the March 2017 acquisition of Gaco Western. Dunn has been an Industry Affiliate member of RCI since 2014.
Allana Buick & Bers Hires Henry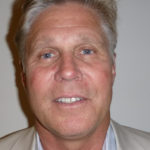 Allana Buick & Bers Inc. (ABBAE) has hired Grant Henry, CDT, as division manager of its new Portland office. He has over 30 years of experience in building envelope consulting and testing. He previously worked as the CEO of Division Seven Consulting in Hawaii. He will expand the company's services portfolio to include electronic leak detection testing. Henry is a Consultant Affiliate member of RCI.
Florio Named Director of Operations at ARMM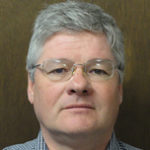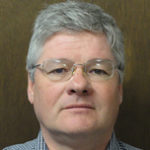 Greg Florio, RRC, GRP, is the new director of operations at ARMM Associates, Inc. in Cherry Hill, NJ. Florio has over 30 years of experience in the construction industry, including over 20 years as a roof and building envelope consultant. He is a past president of the Delaware Valley chapter of RCI, Inc., and has presented at their educational events. He has been an active member of RCI for many years, and holds RRO and RRC certifications. His new email address is gregflorio@armmassociates.com
Paul Mitchell Retires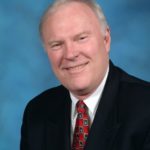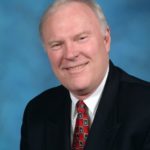 Paul M. Mitchell Jr., RRC, RRO, CDT, an Emeritus Member of RCI, has announced his retirement. Mitchell was employed by Tremco in Beachwood, OH, most recently managing capital roof replacement and preventative maintenance programs for subsidiary companies of RPM International. He was on the Board of Trustees for NRCA's Roofing Alliance for Progress and was on the founding boards of SPRI and the Roofing Council of RMA. He was on the board of the Center for Environmental Innovation in Roofing and helped develop and promote RoofPoint. Prior to his work at Tremco, Mitchell was employed by Professional Service Industries in Cleveland, OH. Mitchell, now 71, is actively working on his bucket list, traveling the world. Look for stories of his plans and adventures in an upcoming Member Profile.
New Certifications for August 2017
| Owner | Certification Date | Program | Region |
| --- | --- | --- | --- |
| Andrew Cheatham | 8/11/2017 | RRO | Region II |
| Michael E. Cone | 8/31/2017 | RRO | Region III |
| Ben A. Fiedler | 8/24/2017 | RRO | Region III |
| Robert L. Manson | 8/12/2017 | RRC | Region II |
| Jason M. Mobraten | 8/4/2017 | REWC | Region II |
| Daniel L. Montgomery | 8/5/2017 | REWC, RBEC | Region I |
| Christopher M. Scallion | 8/11/2017 | RRC | Region II |
| Curtis Schlamb | 8/3/2017 | RRO | Region VI |
New Members for August 2017
| Name | Company | State | Type |
| --- | --- | --- | --- |
| Nathaniel Albers | Raymond Engineering Georgia, Inc. | GA | Quality Assurance Observer |
| Darek Brandt | Intertek PSI | FL | Consultant Affiliate |
| Dave Brice | Pacific West Building Inspections | BC | Quality Assurance Observer |
| James Brinsky | Kalkreuth Roofing and Sheet Metal | WV | Industry |
| Robert Burke | RHBj Consulting, LLC | FL | Consultant |
| Richard Caldemeyer | National Roofing Initiative | TX | Quality Assurance Observer |
| Jonathan Camaya | FBC Chemical Corp. | NJ | Industry |
| Patrick Conway | International Masonry Institute | WI | Associate |
| John Cox | Self-Employed | SC | Consultant |
| Brian Defrias | IRC Building Sciences Group Inc. | ON | Consultant Affiliate |
| Robert DeHaan | Anvil Paints and Coatings, Inc. | FL | Industry |
| Timothy Dunn | Polyglass USA, Inc. | TX | Industry |
| David Edwards | Polyglass USA, Inc. | FL | Industry Affiliate |
| Owen Elkins | Bain Associates Inc. | OR | Industry Affiliate |
| Kurt Fester | National Roofing Contractors Association | IL | Associate |
| Steven Flores | Siplast | IL | Industry |
| Grant Henry | Allana Buick & Bers, Inc. | OR | Consultant Affiliate |
| Cole Hord | Weatherization Partners / Dupont Tyvek | TX | Industry |
| Josh Kessie | Martin Riley Architects/Engineers | IN | Consultant Affiliate |
| Brandon Lozano | TRIGG General Construction, Inc. | TX | Industry |
| Scott Martin | Tremco, Inc. | OR | Industry |
| Anthony Masias | Clover Leaf Solutions | NM | Consultant |
| Daniel McCallum | International Training Institute | PA | Associate |
| Jett McKay | Pinnacle Limited | TX | Consultant |
| Jodi Millen | ITP Interior Tarp Protection | ON | Industry |
| John Moellenhoff | Allana Buick & Bers Inc. | WA | Consultant Affiliate |
| Charles Mulcahy | Sheet Metal, Air, Rail and Transportation Workers - SMART | DC | Associate |
| Jeffrey Patrick | Tremco, Inc. | GA | Industry |
| Patrick Platero | Cloversolutions Inc. | NM | Consultant |
| Adan Ramos | DryTec Moisture Protection Technology Consultants | TX | Consultant |
| Lorne Ricketts | RDH Building Science Inc. | BC | Consultant Affiliate |
| Carly Rocco | Johns Manville | CO | Industry Affiliate |
| Jesse Roche | Valcourt Building Services | FL | Industry |
| Carlton Roegner | Building Engineering-Consultants Inc. | TX | Consultant |
| Doug Rudd | Coastal Construction Products, Inc. | FL | Industry |
| James Spillard | IRC Building Sciences Group Inc. | BC | Quality Assurance Observer |
| Patricia Staebler | Staebler Appraisal and Consulting | FL | Consultant |
| Joe Szarkowicz | GRS | Corteq | IN | Consultant |
| Kenneth Terry | Geotechnical Consultants, Inc. | OH | Quality Assurance Observer |
| Nicholas Tribble | SKA Consulting Engineers, Inc. | SC | Consultant Affiliate |
| Pierre Trudeau | IRC Building Sciences Group Inc. | QC | Consultant Affiliate |
| Kevin Voorberg | Tektum Consulting Group | ON | Consultant |
| Sean Westfall | CBRE Inc. | KY | Consultant |