September 12, 2018
Elevar Design Group Hires Smith
Elevar Design Group has hired Michael K. Smith, RRC, RA, to its growing team of design professionals. Smith joined Elevar in August 2018 and is serving as Senior Architect – Roofing/ Masonry. Bringing more than 30 years of experience to the Elevar team, Smith specializes in building envelope, roofing, and masonry design for a variety of client and market types. His career has been marked by his success in achieving distinguished registrations earned through RCI, Inc.
With a passion for historic preservation, he has performed forensic investigations, assessments, and design services on nearly 30 buildings listed on the National Register of Historic Places. Smith's project experience is comprised of secondary and higher education institutions; manufacturing facilities; commercial buildings; and municipal, correctional, and government centers. He has worked with a long list of high-profile clients such as GE Aviation, The Ohio State University, University of Cincinnati, Northern Kentucky University, The Ohio Department of Administrative Services, Perkins + Will, and Federal Bureau of Prisons.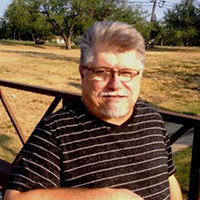 Toller Joins Corgan Architects
Corgan Architects are pleased to announce the addition of Scott Toller, RRO to their team. Toller will be their roofing specialist, guiding the firm to the best roofing practices. Toller has over 40 years of experience in the construction industry, with the last 25 in architectural consulting. He is a Consultant member of RCI, Inc., and has been a member since 2004.
Paul H. Shepard Dead at 65
Paul Henry Shepard passed away in his home at Middle River, MD, of natural causes after recovering from a heart attack in early 2017. He was 65 years old. He was surrounded by friends and family.
Shepard was 40+ years in and around the construction industry where he began in earnest with U.S. Homes in Tucson, AZ, during the mid-70s. Over the years he worked for different companies in varying roles but was a consultant with Jacobs Engineering in Washington, DC, working on various projects for the Architect of the Capitol at the time of his death. He enjoyed working with others in the construction trades generally, but took particular interest in working with roof system installer/technicians who were new to the roofing trade. He had been a member of RCI since 2010.
His favorite pastime was cruising the Chesapeake with his closest friends (Skip, Robin, Rebecca, and Libby) or fly fishing alone on some remote stream or creek, when he managed to find the time.
He is survived by his daughter, Margaret; granddaughters Signe and Nova of New Mexico; siblings Susan (David) Ridgway of Ohio, John (Pam) Shepard of Rhode Island, Rebecca (James) Murphy of Ohio, Jim of Texas, and Laura (David) Maher of California.
Private services were held at his home on Sunday, August 19, 2018.
Robert C. Butler Passes Away
Robert C. Butler of Roof-Spec Consulting Alberta, recently passed away. He had been a member of RCI since 2013.
New Registrations in August 2018
| Name | Registration Date | Program | Region |
| --- | --- | --- | --- |
| Ronald Emonet | August 1, 2018 | RRO | Region IV |
| Leonard Kover | August 2, 2018 | RRO | Region I |
| Michael S. LeLiever | August 4, 2018 | RWC | Region II |
| Steve B. MacDonald | August 15, 2018 | RRO | Region VI |
| Gary R. Mitchell | August 31, 2018 | RRC | Region II |
| Adam L. Rizor | August 31, 2018 | RRO | Region II |
| Charles Sasse | August 29, 2018 | RRO | Region III |
| Matthew E. Schlusser | August 29, 2018 | RRO | Region I |
| Matthew Wilhelm | August 30, 2018 | RRC | Region III |
| Dennis Wilson | August 14, 2018 | RRC | Region IV |
New Members in August 2018