December 14, 2018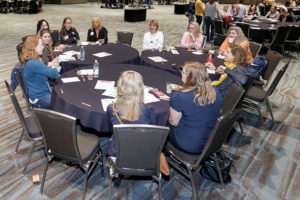 National Women in Roofing is pleased to offer a pilot program for scholarships for first-time attendees to NWIR Day and the International Roofing Expo at the 2019 IRE and NRCA Convention in Nashville, TN. The pilot program is designed to encourage first-time attendees who work for a contractor to experience the benefits of professional development in the roofing industry, as attendance at these events can influence one's career trajectory and benefit not just the attendee but her company and employer as well.
Visit this page on the NWIR website for full details, including applicant guidelines and submission instructions.
In a related issue, and as part of RCI's  joint agreement with NWIR, that association is offering free attendance to NWIR Day to RCI members who join NWIR. When you sign up to attend, let them know that you wish to take part in that opportunity.