May 23, 2017
by Kate Hendrickson, Ohio Valley Chapter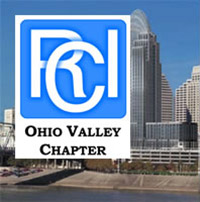 The Ohio Valley Chapter of RCI feels that their team effort is not complete without including and recognizing the professional roofers in both Indiana and Ohio with whom they work. Therefore, a program was created to recognize an outstanding roofer of the year. Last year, several nominations for the award were received from Ohio. In an effort to keep the momentum going, the chapter hopes to honor a roofing contractor in Indiana as well as Ohio in the coming year.
The work being nominated needs to have been completed between January 1, 2016 and June 30, 2017. Nomination forms are due by September 1, 2017, to the Ohio Valley Chapter of RCI.
Questions? Please feel free to contact Ohio Valley Chapter RCI at 888-294-0084 or at khendrickson@assnsoffice.com.
Nomination forms (in PDF format) are available for download at the following links:
2017 Release Form (All Projects)
2017 Nomination Form for Ohio Projects
2017 Nomination Form for Indiana Projects