April 29, 2020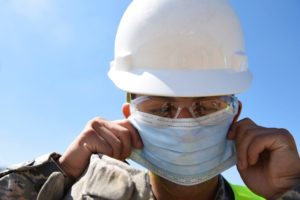 IIBEC and its Great Lakes Chapter were two of 16 organizations in the roofing and insurance industry that signed a letter requesting Michigan Governor Gretchen Whitmer consider the roofing industry and its supply chain as essential in the safe reopening of that state's economy.
The industry letter outlines five specific reasons why the construction industry plays a key role in the regional reopening plan:
A roof is the first line of defense in protecting critical infrastructure.
The roofing industry has well-established safety protocols that will keep workers safe.
Roofing workers are generally isolated from other trades during the majority of their work since they are on the roof and away from other construction activity.
Construction and construction-related manufacturing are recognized as essential in guidance issued by the U.S. Department of Homeland Security.
Construction and manufacturing will propel the economic recovery.
The letter can be found here. 2020.04.27 Roofing Industry Coalition Letter To Gov Whitmer