September 22, 2023
By Marina Duhon and Dawn Holsinger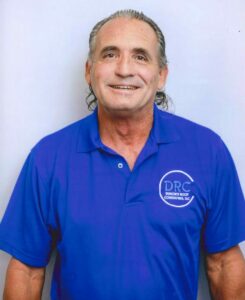 The industry experienced a great loss this year with the passing of Shannon Duhon of Duhon's Roof Consulting LLC. Shannon was a member of IIBEC for nearly 20 years and the president of IIBEC Florida in 2019 and 2020.
Shannon Lee Duhon was born to Janice Choate and Thomas Lee Duhon on October 25, 1963, in Abbeville, Louisiana, and passed away on July 13, 2023, in Port St Lucie, Florida. Shannon was hard-working and compassionate toward everyone, and he deserved all the success that life could offer.
Shannon started Duhon's Roof Consulting LLC in 2015. He strongly believed that one of the most important traits any person could have was integrity, and those who surrounded him said that if there was anyone with a high understanding of moral principles and ethics, it was undoubtedly Shannon. He led by example in his professional and personal life and was responsible for creating a safe environment wherever he set foot.
He made time to listen and show compassion to all. He always had a story to share about a time he "was on the roof."
Shannon was devoted to his wife and children and to his belief in God. His favorite Bible passage was Psalm 23:1 –3: "The LORD is my shepherd; I shall not want. He makes me lie down in green pastures. He leads me beside still waters. He restores my soul." He shared this with most of those who crossed paths with him during the last 40 years.
His wife, Marina, said of Shannon, "More than a perfect husband, he was a loving companion who understood the concept of marriage, always demonstrating love, respect, support, and friendship among other amazing things. That made us a great team. The morals and values he believed in will live through his legacy and those who loved him."
Shannon enjoyed going to his cabin in Georgia with his family and dogs. He was an avid outdoorsman who loved fishing, hunting, and just relaxing in the beauty around him. He was a devoted sports fan of the Louisiana State University  Tigers and the New Orleans Saints.
One of the things we will remember him for is the ability he had to achieve everything he set his mind to, making anything possible, and never being afraid of changes. He was a fighter, and he will forever live in our hearts. His love was pure and unconditional, and that is worthy of emulation.
Marina Duhon is the widow of Shannon Duhon. Dawn Holsinger is with the Delta Rep Group in Florida. She served on the board of the IIBEC Florida Chapter for five years.