by Rick Gardner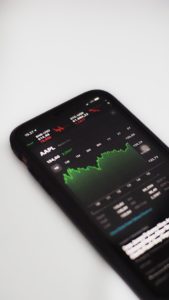 The RCI-IIBEC Foundation is proud to announce that it has established a charity brokerage account to enable gifts of listed securities and stocks to support Foundation activities that will advance the building enclosure industry, including research, educational programs, publications, and student scholarships.
"This is a great opportunity for our IIBEC members and supporters to help the Foundation," said Sid Hankins, treasurer of the Foundation Board. "We have added another tool to help create a more sustainable Foundation and give donors a new financial advantage for supporting our programs."
The Foundation will be working directly with Katharine "Kitty" Clark, ChFC, a registered investment advisor with Cambridge Investment Research and associate IIBEC member, to facilitate tax-deductible gifts of listed stocks from donors. Clark stated, "This is an exciting time for the Foundation, allowing donors the ability to gift listed securities as part of a continued effort to maintain a strong, viable organization."
For more information about donating stock, please contact Rick Gardner, RCI-IIBEC Foundation development officer, at Rgardner@iibec.org or 919-859-0742.