March 16, 2019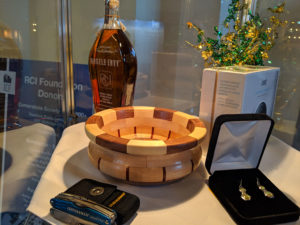 This year's RCI Foundations Auction, Sunday night at 5:30, will feature lots of unique and exciting items for you to bid on. As always, there will be silent auctions, with items spread about on tables for you to peruse. If you find something you love, just write your name and bid amount (legibly, please) on the sheet of paper in front of it. Each item has a minimum starting bid and minimum bid increment. Bids that do not observe these minimums shall be disqualified.
Silent auction items really do run the gamut, from jewelry, to handmade items, to live Maine lobsters, and fine liquor and cigars. If you already have enough "stuff," there are also experiences like a Harley-Davidson Riding Academy course; a fishing trip in Mission Bay, San Diego; and many vacation packages.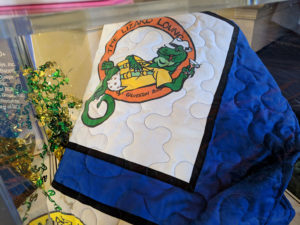 New this year: each section has one mystery item. The item is unknown; however, you are given a clue by the category of the item, i.e., Cooking, Wine and Spirits, etc.
Later in the evening, enjoy the excitement of a live auction. You can see a full list of this year's live auction items here, and see some of them displayed in the glass cases in the hallway near the registration desk outside of Panzacola.