February 23, 2017
Spouse/Guest Outing — A Day in Laguna Beach
Saturday, March 18 — 11:00 AM – 2:30 PM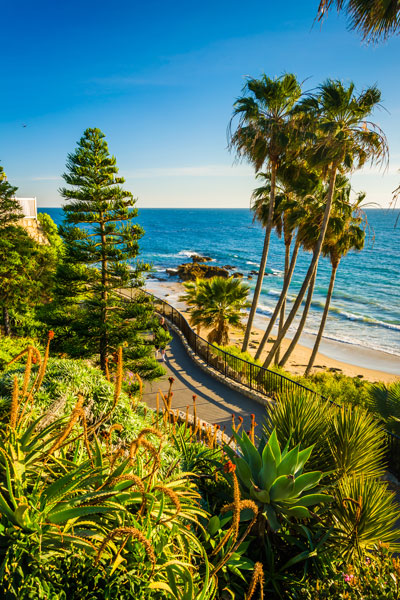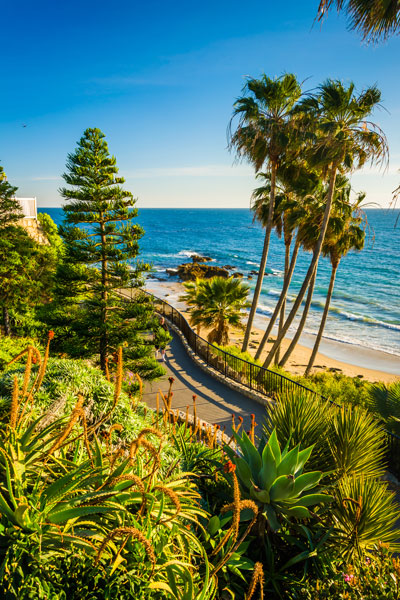 Most people who visit Laguna Beach dream of living there, at least for a moment.
Seven miles of pristine coastline, an ideal mix of fine dining and casual fare, outdoor adventure, unique shopping experiences, and plenty of arts and culture set Laguna Beach apart from other southern California beach destinations.
There are 20 coves and beaches packed within 9.1 square miles. The tree-lined streets of the downtown village area are lined with quaint shops, sidewalk cafes, art galleries, chatty pubs, and espresso bars. Whether you choose to stroll with the local naturalist and tour guide or head out on your own, you will enjoy the charms of this picturesque village.
The plein air (creating art in open spaces) movement took off at the turn of the century in this seaside community, and Laguna has diligently retained its artistic roots. Heisler Park at Cliff Drive features selected "Art in Public Places" and a breathtaking panorama of tidal pools and coastline – altogether an ideal excursion for those wanting stimulation for the mind, body, and soul!
Just as it is noted for its art, Laguna offers tempting culinary fare at a multitude of classy and cozy cafes and restaurants, so it's only a question of which ocean view you desire. Whether you're shopping for one-of-a-kind items, made-in-Laguna flipflops, or adding a summer dress to your collection, you'll find it in Laguna Beach.
Spouse/Guest Outing — Lily Whale Watching at Dana Point
Monday, March 20 — 11:30 AM – 2:00 PM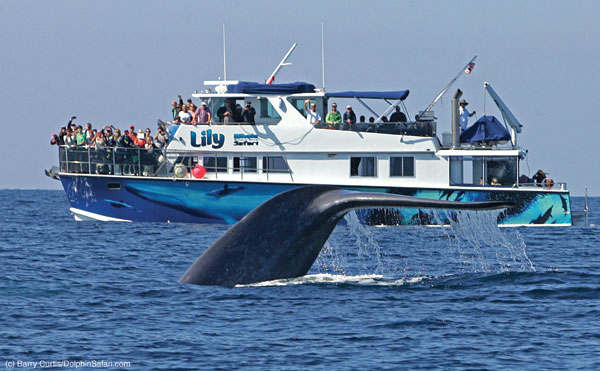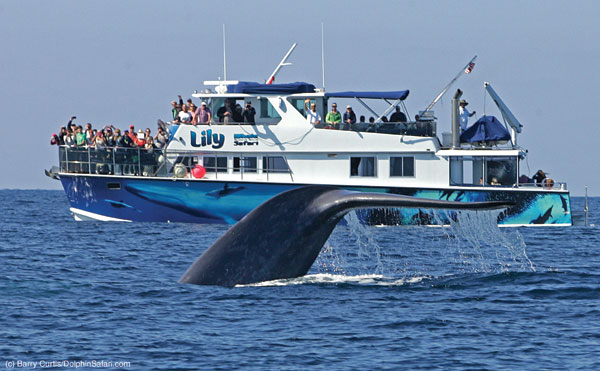 Whale Watching Along the Beautiful California Coast
The unique seaside city of Dana Point has more blue whale sightings than Monterey Bay.
The largest concentration of blue whales and the greatest density of dolphins per square mile of anywhere on earth can be found off this coast.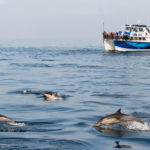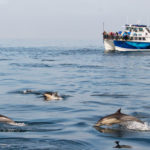 Captain Dave Anderson is an award-winning filmmaker, author, and expert on dolphins and whales. Photos taken during Lily Whale trips have been featured on CBS This Morning, NBC Nightly News, The Today Show, ABC's Good Morning America, the Discovery Channel, and National Geographic, as well as in numerous publications.
Lily is a luxury power catamaran with state-of-the-art research and rescue equipment. Guests will enjoy dolphin and whale watching in comfort from a beautifully appointed cabin, climate-controlled pilothouse, shaded upper sundeck or the spacious bow, all with cushioned seating. The sundeck and bow both feature rails enclosed with Lexanglass for wind protection. See dolphins underwater with the underwater bow camera! With luck, sightings
will include herds of dolphin, and humpback, fin, minke, and gray whales.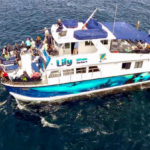 This vessel is equipped with a galley snackbar and restrooms. Lunch will be served.
Climb on board for the dolphin and whale experience of a lifetime. Make sure you bring your camera and shoes appropriate for a boat, comfortable clothes, a light jacket, sunscreen, hat and sunglasses.