April 21, 2016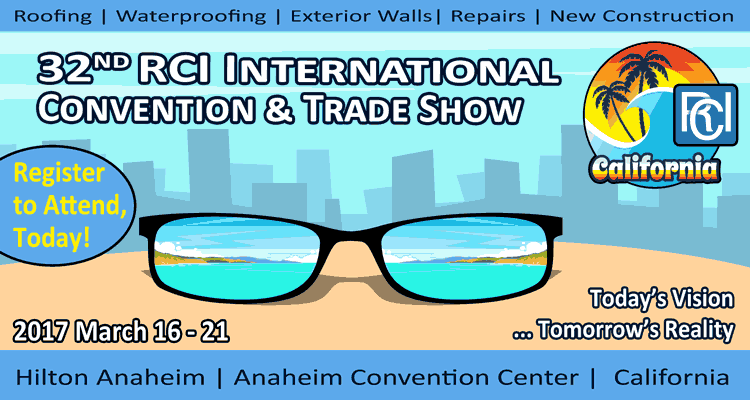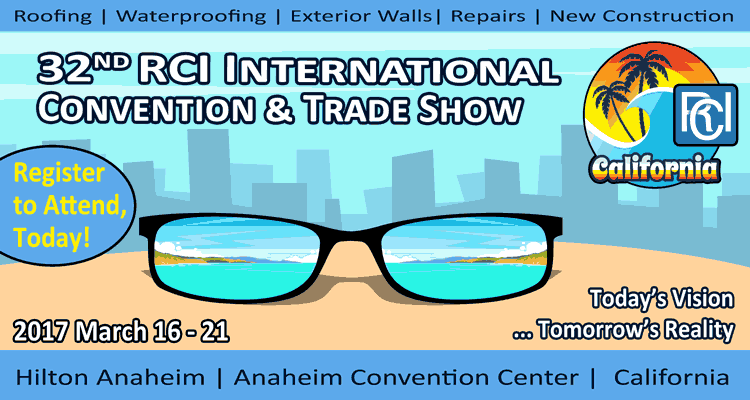 RCI's annual international convention and trade show is the Association's Premier membership and educational event.
RCI Convention Online Registration
Information regarding registration fees, and access to .pdf forms for RCI Convention Registration.
See discounted room rates. Make your hotel reservations today.
With 25 hours of roofing, waterproofing, and exterior wall education, the RCI's annual  International Convention and Trade Show offers perhaps the Industry's most concentrated and immersive learning experience for building envelope professionals.
32nd RCI International Convention and Trade Show
March 16-21, 2017 | Hilton Anaheim | Anaheim Convention Center, California
In an open and inclusive atmosphere, leading experts offer valuable insights gleaned from extensive field experiences and/or in-lab scientific testing. Attendees who participate in the Convention's educational sessions emerge energized with new ideas for constructing better, higher-performing building exteriors.