March 23, 2023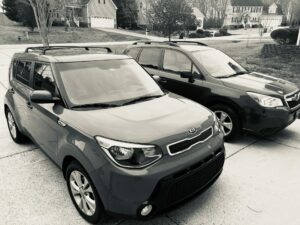 The RCI-IIBEC Foundation has teamed up with CARS (Charitable Adult Rides & Services) to offer a vehicle donation program for our supporters. CARS is a nonprofit that helps the foundation accept and process donated vehicles, including cars, trucks, RVs, boats, and even airplanes!
"This new partnership with CARS offers our donors and companies an easy way to repurpose unwanted vehicles and provide them with a tax deduction while at the same time allowing the foundation a new revenue source for supporting our programs and initiatives," said Mike Blanchette, chair of the RCI-IIBEC Foundation. "Donating a vehicle is easy and tax-deductible, and it avoids the hassles of selling or the costs of repairing altogether. Vehicle donations strengthen the programs provided by the foundation, including our student scholarships; educational sponsorships to attend the IIBEC International Convention and Trade Show or the Building Enclosure Symposium; research; and publications."
CARS is the largest nonprofit vehicle donation provider and a trusted partner to over 3500 other nonprofits in North America, which rely on its vehicle donation program as a stable source of funds. CARS guides donors throughout the entire donation process and provides a free and convenient pickup.
To learn more about the program go to https://careasy.org/nonprofit/rci-iibec-foundation-inc or call 855-500-7433.
For more information about supporting the foundation, please contact Foundation Development Officer Rick Gardner at Rgardner@iibec.org.