October 17, 2019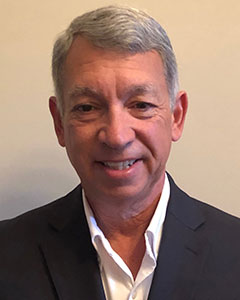 Barriento Retires at JM; Moves to BEC
Andy Barriento has retired as Midwest preferred account manager from Johns Manville Roofing Products after 41 years of continuous service. He has accepted a position as director of business development at Building Envelope Consultants, Ltd. (BEC), a consulting engineering firm in Waukesha, WI. BEC has additional offices in Chicago, Minneapolis, St. Louis, Kansas City, Denver, and the recently opened office in Indianapolis, IN, which Barriento will manage. Barriento is currently an Industry Affiliate member of IIBEC.
Bill Egan Group Formed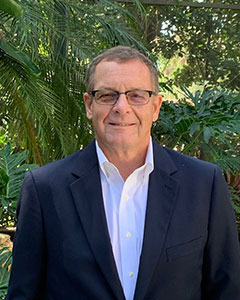 The Bill Egan Group in Ponte Vedra Beach, FL, was recently formed to provide a wide range of consulting services to the construction industry related to building enclosures as well as construction products and systems. Bill Egan has more than 35 years of construction experience in product/system design, standards development, testing, building code compliance, and claim investigation, resolution, and litigation. He previously held key technical roles with construction product companies that manufactured exterior insulation and finish systems (EIFS), stucco, air/water-resistive barriers, and architectural coating systems. He graduated from Roger Williams University with a BS in civil engineering, holds numerous patents, and participates in various ASTM committees as well as trade associations. He is a Consultant member of IIBEC.
New Registrations in September 2019
| Name | Registration Date | Program | Region | State |
| --- | --- | --- | --- | --- |
| Scott Balot | September 13, 2019 | RRO | Region II | GA |
| Steve P. Bickle | September 21, 2019 | RRO | Region IV | TX |
| Kent J. Bozlinski | September 22, 2019 | RRO | Region V | WA |
| Timothy D. Clepper | September 13, 2019 | RRC | Region III | TX |
| Giuseppe Dorini | September 26, 2019 | RRO | Region I | NJ |
| Carlos Gonzalez | September 6, 2019 | RRO | Region II | NC |
| Jon Gower | September 3, 2019 | RRO | Region IV | TX |
| Joseph B. Jernigan | September 24, 2019 | RRO | Region IV | TX |
| Joseph L. Jett | September 9, 2019 | RRO | Region IV | TX |
| Brittany D. Johnson | September 11, 2019 | RRO | Region V | CO |
| Brian M. Linc | September 18, 2019 | RRC | Region I | OH |
| Walker J. Ozier | September 26, 2019 | RRC | Region II | GA |
| Michael Phifer | September 6, 2019 | REWC | Region II | NC |
| Michael Phifer | September 6, 2019 | RBEC | Region II | NC |
New Members in September 2019
| Name | | Type | Region |
| --- | --- | --- | --- |
| Ruslan Babkin | Raymond Engineering-Georgia, LLC | Quality Assurance Observer | Region II |
| Allen W. Blaker | Inspection Specialists Inc. | Consultant | Region V |
| Kelsey Bruggman | Flynn Group of Companies | Industry | Region V |
| Amy Cathey | Nystrom | Industry | Region III |
| James Clements | Chamberlin Roofing & Waterproofing | Industry Affiliate | Region IV |
| Bob Coy | Best Roofing Services, LLC | Industry | Region II |
| Lisa Da Silva | Roofing Contractors Alliance of Canada Inc. | Industry | Region VII |
| Jigar Desai | Terracon | Consultant Affiliate | Region I |
| Matt Heringer | WGAAI, LLC | Associate | Region II |
| Jack R. Hook | The Haskell Company | Quality Assurance Observer | Region II |
| Michael G. Johnson | Soprema Inc. | Industry Affiliate | Region II |
| Stephen Jouriles | Makovich & Pusti Architects, Inc. | Consultant | Region I |
| Herb Kramer | Technical Assurance Inc. | Quality Assurance Observer | Region III |
| Pierre Lafontaine | Groupe Raymond & Assocs. | Industry | Region VII |
| Mike Landry | Compass Sales Group | Industry | Region II |
| Gregory Lord | Halls Rep Group | Industry | Region IV |
| James L. Mallon | Raymond Engineering-Georgia, LLC | Consultant Affiliate | Region II |
| Chris McMahan | Roofing & Exterior Products Services | Industry Affiliate | Region I |
| Benjamin Meyer | GAF Materials Corp. | Industry Affiliate | Region II |
| Kyle J. Miller | Advantage Engineers, LLC | Consultant | Region I |
| Brian Morrison | The Bri-Den Co., Inc. | Consultant | Region II |
| Eric Petersen | EYP Architects & Engineers | Consultant | Region I |
| Dorsey Pierce | Building Engineering-Consultants Inc. | Consultant | Region IV |
| Sarah Pontel | Building Envelope Professionals Group, LLC | Consultant Affiliate | Region III |
| Taylor Porter | Safetech Environmental Ltd. | Consultant | Region VII |
| Collin G. Qualls | Specified Systems, LLC | Industry | Region IV |
| Eric Reid | Fishburn/Sheridan & Associates Ltd. | Quality Assurance Observer | Region VII |
| Leo Rossi | Best Roofing Services, LLC | Industry Affiliate | Region II |
| Steven M. Silcock | Harper Winn | Industry | Region V |
| Gerry Towle | General Insulation Company, Inc. | Industry | Region I |
| Nicholas A. Warndorf | Don Kennedy Roofing Company Inc. | Industry | Region II |
| David Wilkins | Dalyte | Industry | Region V |