October 4, 2017
Mader Promoted at OMG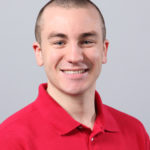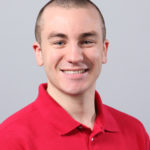 Chris Mader has been promoted to the position of technical services manager at OMG Roofing Products. Mader started with OMG in 2011 as a codes and approvals support engineer. Prior to that, he was a manufacturing engineer with Hamilton Sunstrand. He is an Industry Affiliate member of RCI, as well as a member of NRCA and SPRI. He holds a bachelor's degree in mechanical engineering management from Western New England University.
Stieve Appointed to NYC DOB
WJE Principal Doug Stieve has been appointed by the New York City Department of Buildings as vice chair of their Construction Requirements and Materials Committee. The Committee is responsible for developing and reviewing amendments made to specific chapters of the city's construction codes.
New Registrations for September 2017
| Name | Registration Date | Program | Region |
| --- | --- | --- | --- |
| Matthew Anderson | 9/5/2017 | REWO | Region III |
| George S. Herman | 9/8/2017 | RRO | Region III |
| Joshua Lusk | 9/6/2017 | REWO | Region II |
| Ryan D. Nash | 9/21/2017 | RRO | Region II |
| Babak Nassirpour | 9/8/2017 | RRO | Region V |
| Paula Nyquist | 9/22/2017 | RRO | Region III |
| Stewart Swing | 9/1/2017 | RRO | Region II |
| Lucio Vasquez | 9/22/2017 | RRO | Region II |
| Russell Wansbrough | 9/20/2017 | RRO | Region VII |
| Szymon Zienkiewicz | 9/12/2017 | RRC | Region V |
New Members for September 2017
| Name | Company | Location | Type | Primary Chapter |
| --- | --- | --- | --- | --- |
| Rabih Adra | Carlisle Syntec Middle East | Saudi Arabia | Industry | Intl |
| Jesse Aguilar | Terracon | TX | Consultant | Region IV |
| Jason Aspin | Wiss, Janney, Elstner Associates, Inc. | IL | Consultant | Region III |
| Louis Baker | Jim Whitten Roof Consultants | TX | Consultant Affiliate | Region IV |
| Brian Brookheart | VADA, LLC | IL | Industry | Region III |
| Timothy Browne | Core Consulting Group | AZ | Consultant Affiliate | Region V |
| Jim Burichin | Tremco Inc. | VA | Industry Affiliate | Region II |
| Bill Collester | Sika Corporation | FL | Industry | Region II |
| Justin Conaway | Terra-Petra Environmental Engineering | CA | Consultant | Region V |
| Johannes Eickhoff | Sika Corporation | NJ | Industry | Region I |
| Tonya Elrod | Topline Sales Solutions, Inc. | IL | Industry | Region III |
| Andrew Fix | ECS Mid-Atlantic LLC | VA | Consultant Affiliate | Region II |
| Robert Hansen | Jim Whitten Roof Consultants LLC | TX | Consultant Affiliate | Region IV |
| Evan Hicks | Texas Roof Management Inc. | TX | Industry | Region IV |
| Hari Korpal | AUM Building Science & Engineering Ltd. | BC | Consultant Affiliate | Region VI |
| Kenneth Krum | Thomas Krum Consulting, LLC | MI | Consultant Affiliate | Region III |
| David Kuivanen | David P Kuivanen Architect | CA | Consultant | Region V |
| Jason Marquez | Malarkey Roofing Products | OR | Industry Affiliate | Region V |
| Richard McBride | McBride Architecture PC | OR | Consultant Affiliate | Region V |
| Michael McClay | Soprema Inc. | IL | Industry Affiliate | Region III |
| Robert Morgan | Upstate Roofing & Painting Inc. | NY | Industry | Region I |
| Ian Murphy | Building Engineering Consultants Inc. | TX | Consultant Affiliate | Region IV |
| Donald Neff | LJP Construction Services | CA | Consultant | Region V |
| Derek O'Driscoll | Impact Claim Services, LLC | CO | Associate | Region V |
| Robert Powell | Raymond Engineering-Georgia, LLC | GA | Consultant Affiliate | Region II |
| Michael Ramos | Raymond Engineering-Georgia, LLC | GA | Consultant Affiliate | Region II |
| Gregory Reidenbach | Wiss, Janney, Elstner Associates, Inc. | CA | Consultant Affiliate | Region V |
| Randy Ricklefs | KDENT Inc. | MO | Quality Assurance Observer | Region III |
| Rocco Romero | Wiss, Janney, Elstner Associates, Inc. | WA | Consultant | Region V |
| Roger Slief | A-R Roofing & Exteriors | KS | Industry | Region III |
| Urmila Srinivasan | Wiss, Janney, Elstner Associates, Inc. | TX | Consultant Affiliate | Region IV |
| Lisa Tays | Dycon Roof Consultants Inc. | ON | Consultant Affiliate | Region VII |
| David Tedder | Baker Roofing | NC | Industry Affiliate | Region II |
| Denise Woodward | CTL Engineering Inc. | OH | Consultant Affiliate | Region I |
| | | | | |