January 16, 2019
Florio to Manage Amtech NJ Office
Greg Florio, RRC, GRP, has been appointed as general manager of Amtech's new Philadelphia/New Jersey office. Florio brings over 30 years of roofing and waterproofing assessment, testing, design, and consulting expertise, as well as extensive sales, operations, and marketing experience. A 13-year member of RCI, he is a past president of the Delaware Valley Chapter, and is currently serving on the Bylaws Committee. He has spent his entire roof consulting career in the Philly and Southern NJ areas. The new office is located at 1415 Route 70, Suite 200 in Cherry Hill, NJ. The office may be reached at 856-888-3712 or amtechnewjersey@amtechsls.com.
Reicher Promoted to Principal at RRJ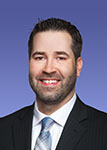 Raths, Raths & Johnson, Inc. (RRJ), a national architecture, engineering, and forensics consulting firm headquartered in Willowbrook, IL, is pleased to announce the promotion of Patrick E. Reicher, REWC, REWO, SE, CCS, CCCA, as a principal. This promotion is part of the leadership expansion of this 53-year old forensic consulting practice. As a principal, he will provide project leadership across RRJ's expert architectural and structural engineering consulting services and client development to support the firm's strategic growth and market diversification. Reicher has been an RCI member since 2010. He has previously served as treasurer and as director of the Chicago Area Chapter, and currently serves on RCI's nominating committee and on the Manual of Practice task force.
Western Colloid Names Hlavaty as President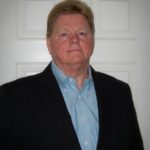 Western Colloid has named Greg Hlavaty, previously general manager, as its president. Hlavaty has been a licensed contractor since the early 1980s and served as president of the Roof Coating Manufacturers Association over the last year. He also received the Martin A. Davis Industry Leadership Award in 2016. He is an Industry member of RCI.
New Certifications in December 2018
| Owner | Registration Date | Program | Region |
| --- | --- | --- | --- |
| David Carroll | December 11, 2018 | RRO | Region II |
| Ryan Daugherty | December 28, 2018 | REWO | Region II |
| Patrick Jewell | December 10, 2018 | RRO | Region II |
| Frank Louis-Jeune | December 14, 2018 | RRO | Region II |
New Members in December 2018