October 26, 2016
Death Notice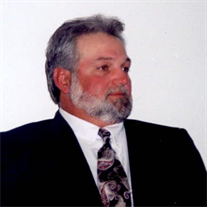 Chris Barnett, RRO, of Winston, GA, passed away on June 2, 2016. He was 59. He joined RCI in 2005, and earned his RRO in 2006. Over the course of his membership, he attended a number of classes and learning opportunities in his home region, Region II, and throughout the country. He is survived by his wife Karen, five daughters, his mother, 14 grandchildren, two sisters and two brothers. If you would like to leave a memory or tribute for his family, you can do so here.

Bock Changes Companies
G. Michael Bock, RRC, REWC, RWC, RBEC, RRO, CDT, formerly of Nova Consulting and Terracon, has taken on a new position as director with CBRE, Inc. Building Envelope Services. He can now be contacted at:
4520 Main Street, Kansas City, MO 64111
C 913.908.5357 | F 914.694.1335
mike.bock@cbre.com
Former Leaders at Leisure
Past RCI President Bill Cypher (left) and former RCI Executive Director Fran Acquaviva enjoy the pleasures of Northern California. The former associates and their wives, Gale and Jane, spent a week along the coast, tasting numerous wines, sampling great seafood, and soaking up the sunshine.
New RBECs for September 2016
Full Name
Company
State
Certification Date
Region
Kenrick J. Hartman,
RRC, RWC, REWC,
RBEC, PE, LEED AP BD+C
Wiss, Janney, Elstner Associates, Inc.
NY
9/26/2016
Region I
New REWOs for September 2016
Full Name
Company
State
Certification Date
Region
Robert D. Card, RBEC, RRC,
RWC, REWC, REWO
Wetherholt and Associates, Inc.
WA
9/15/16
Region V
Scott Croasdale, REWO, PEng
JRS Engineering Ltd.
BC
9/15/16
Region VI
Danielle M. Czyzewski, PE, REWC, REWO
Pie Consulting & Engineering
TX
9/15/16
Region IV
Martin S. Gerskup, REWO, OAA
Best Consultants Martin Gerskup Architect
ON
9/15/16
Region VII
Stephen E. Hentz, RRC, RWC, REWC,
RBEC, REWO, PE, CDT
Hentz Engineering, Inc.
VA
9/15/16
Region II
Brian P. O'Donnell, REWC, REWO
O'Donnell Architects LLC
NJ
9/15/16
Region I
Patrick E. Reicher, REWC, REWO, SE
Raths, Raths, & Johnson
IL
9/15/16
Region III
James W. Ripley, RRC, RWC, REWC,
RBEC, RRO, REWO, RA, NCARB
A/R/C Associates, Inc.
FL
9/15/16
Region II
Kyle J. Silliker, REWO, PE
RDH Building Science, Inc.
WA
9/15/16
Region V
Dennis Spina, RRC, REWC, REWO, AIA
Bell & Spina Architects
NY
9/15/16
Region I
New RRCs for September 2016
Full Name
Company
State
Certification Date
Region
Richard Ziegler, RRC, RRO, PE
Morrison Hershfield
UT
9/12/2016
Region V
New RROs for September 2016
Full Name
Company
State
Certification Date
Region
Craig J. Andrade, RRO
R.J. Kenney Associates, Inc.
MA
9/8/16
Region I
Mark G. Benson, RRO
Repco Systems, Inc.
NY
9/19/16
Region I
Mark Cridlin, RRO
Benchmark, Inc.
IA
9/9/16
Region III
Peggy Culver, RRO
Terracon
FL
9/6/16
Region II
Richard Mansfield, RRO
Building Technology Associates
MI
9/9/16
Region III
Conor O'Brien, RRO, CDT
North Bridge Building Products
ME
9/6/16
Region I
Michael D. Rauth, RRO
Benchmark, Inc.
GA
9/10/16
Region II
Mike Stevens, RRO
Atlantic & Caribbean Roof Consulting LLC
FL
9/2/16
Region II
Matthew P. Viola, RRO, C. Tech
IRC Building Sciences Group, Inc.
ON
9/15/16
Region VII
Kevin J. Wourms, RRO
RMIS Engineering
SK
9/28/16
Region VI
New RWCs for September 2016
Full Name
Company
State/Province
Certification Date
Region
Sean E. Harden, RWC, RRO
THP Limited, Inc.
OH
9/9/2016
Region I
New Members for September 2016
Full Name
Company
State/
Province
Category
Region
Ben Ansley
Hixson Consultants, Inc.
AL
CA
II
Nick Febo
ITW Polymers Sealants North America
TX
Industry
Region IV
Jeff Faulkner
Tri-Tech Weatherproofing Services, Inc.
ON
Consultant Affiliate
Region VII
Luis A. De Jesus
Donan Engineering Co., Inc.
TX
Consultant
Region IV
Dan Lazar
Davroc & Associates
ON
Consultant
Region VII
Robert R. Horrell
ProTect LLC
KS
Consultant
Region III
Daniel Riccio
Forsmith Building Science Consultants Ltd.
ON
Consultant
Region VII
Paul Millman
Superstructures
NY
Consultant Affiliate
Region I
Rebecca Briggs
GCI Consultants LLC
FL
Consultant Affiliate
Region II
Anthony Mills
Roof Partners
GA
Industry
Region II
Robert J. Dulovics
Tellepsen Builders
TX
Industry
Region IV
Bill Gillette
Building Envelope Technology Associates, LLC
CA
Industry
Region V
Garratt Grenier
Tremco Canada
AB
Industry
Region VI
Chuck Bundrick
Dryvit
IL
Industry
Region III
Ronnie J. Erdman
Amtech Solutions, Inc.
TX
Consultant
Region IV
Carl Nicholls
Polyglass
PA
Industry
Region I
Walter V. Suman
TekTerior Systems, LLC
WA
Industry
Region V
Boyan Ivanov
Global Laboratory and Research Corp.
ON
Associate
Region VII
Samantha N. Maki
Read Jones Christoffersen Ltd.
BC
Consultant Affiliate
Region VI
Sergio P. Babel
Viana Roofing & Sheet Metal Ltd.
ON
Industry Affiliate
Region VII
Anthony Cavallaro
J&B Installations, Inc.
NY
Industry
Region I
Jeff Neilson
Wiss, Janney, Elstner Associates, Inc.
CA
Consultant Affiliate
Region V
Joe Cordrey
Roofing Resources, Inc.
PA
Consultant
Region I
Amanda Fuentes
Sika Corporation
FL
Industry Affiliate
Region II
Victor E. Domhoff, CDT
PGP
TX
Industry
Region IV
Jeff Bartley
Building Engineering Consultants, Inc.
GA
Consultant Affiliate
Region II
Aaron Gonzalez
Building Engineering Consultants, Inc.
TX
Consultant Affiliate
Region IV
Todd A. Hartman
Larimer/Shannon Group, Inc.
GA
Industry
Region II
Robert Armbrust
Yates Construction Co.
MS
Industry
Region II
Brent Cornelison
BC Engineers, Inc.
ID
Consultant
Region V
Shane Gray
Kilgore Properties
NC
Quality Assurance Observer
Region II
Joe Sumpter
Morrison Hershfield
GA
Consultant
Region II
Christo Neev, PE
NSE
NY
Consultant
Region I
Brad Hughes
Bert L. Howe & Associates, Inc.
CA
Consultant
Region V
Carl A. Raabe
Architectural Resource Associates, LLC
CA
Industry
Region V
Joe McMillen
RDH Building Science, Inc.
OR
Consultant
Region V
Andrey Ardashev
INTERTEK-ATI
PA
Quality Assurance Observer
Region I
Jason T. Clear
T Clear Corp
OH
Industry
Region I
Jaroslaw J. Dubas, PEng
Dubas Engineering, Inc.
BC
Consultant
Region VI
Don Lamont
D.A. Lamont Public Adjusters, LLC
TX
Industry
Region IV
Frank Louis-Jeune
Building Envelope Management
FL
Consultant
Region II
Hashem Hosseini-Mousavi
Landvist, Inc.
ON
Industry
Region VII
William Moore
City of Charlotte
NC
Facility Manager
Region II
Kevin McMahon
Madsen, Kneppers & Associates, Inc.
TX
Consultant
Region IV
Steven Kinney
Alliance Consulting and Testing
IN
Consultant Affiliate
Region III
Elizabeth Hughes
NM Roof Consultants
NM
Consultant
Region V