July 29, 2016
By Micki Kamszik – Associate Director – Director of Registration Programs
The Registered Exterior Wall Consultant (REWC) exam is currently under revision. A group of Subject Matter Experts (SMEs) met for their first workshop in Raleigh this past April when they revised the skills, knowledge, and responsibilities that a competent exterior wall consultant should have to perform on the job. This collaborative list served as the foundation for the blueprint of the new exam.
The REWC Task Force met for the second time from June 9-12, 2016. Using the blueprint established during the first meeting as a guide, the SMEs wrote and reviewed exam items following strict guidelines that would ensure the defensibility and reliability of the new exam.
Both workshops were facilitated by long-term RCI test consultant Robert Pixton and attended by Paul Buccellato (chair of the REWC Exam Development Subcommittee), Steve Hentz, Ted Sheridan, Ray Wetherholt, Patricia Aguirre, Mike Bock, Gerald Delaune, David Honeycutt, Bill Hope, and Tony Polotto. RCI Associate Director Micki Kamszik organized the sessions.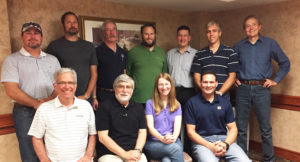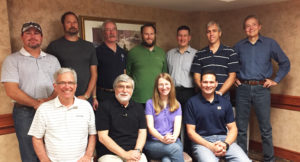 The final workshop will be held in August, when the test items will be reviewed and rewritten, if necessary, and the passing point will be established. The REWC exam is scheduled to be administered via computer-based testing by mid-2017. This is the last RCI exam to be adapted to the online format. Once this is accomplished, all RCI exams will be available at Castle Worldwide, Inc., conveniently located testing centers. The current version of the REWC exam will be offered via paper-and-pencil format on August 27 in Phoenix, AZ. This will be the last administration of the exam in 2016.